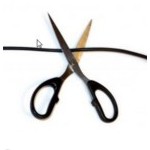 Video service providers are beginning to get a little more creative with TV bundles in the hopes of capturing subscribers who either no longer want the "300 channel line-up" package or never subscribed to it in the first place. The latest example is a $39 bundle from AT&T U-verse that includes broadband, HBO, and a one year subscription to Amazon Prime, an OTT video product from Amazon (first reported by DSLReports.com).
The package includes local broadcast channels through the U-verse U-basic channel line-up, HBO, access to Amazon Prime, and 18 Mbps U-verse broadband. Subscribers can upgrade to faster speeds, which currently top out at 45 Mbps.
The $39 monthly fee does not include surcharges, like local broadcast retransmission recovery costs, that operators are increasingly adding to monthly bills. It's a one year promotional price and will increase in month 13. It also carries a hefty $180 termination fee if cancelled in the first year.
Amazon Prime is an OTT offer that competes with Netflix and Hulu Plus, offering a variety of TV shows and movies for streaming. Prime also includes free two-day shipping on Amazon purchases and other access to digital music and e-books.
This package is about as close to an 'a la carte' package as you can get. It doesn't allow you to pick and choose TV channels, but Prime's TV show line-up does give you the ability to pick and choose TV shows (albeit in a delayed fashion, since they are not the current episodes). It does not include any sports, except for what sporting content appears on local broadcast channels.
Cord Cutters
It's an interesting experiment. Video service providers like AT&T have been tinkering with bundled options for some time now, trying to lure cord cutters and 'cord nevers,' hoping that they will eventually upgrade into more traditional packages that keep the status quo TV model afloat. HBO has been a key piece of this strategy, with several providers packaging HBO and broadband at roughly $50 and below for monthly packages.
Will it work? My prediction is it will see mixed success. While certainly some of these subscribers will look to expand their content offerings and migrate over to more traditional packages, I suspect a good number will just move between providers who are offering these scaled down packages after the promotional period expires. In some ways, these promotional packages may embolden the cord cutter movement.