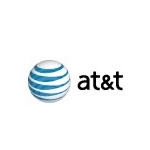 The latest example of how fierce competition in the wireless market is becoming comes from AT&T, which today announced a plan aimed squarely at winning customers from T-Mobile.
AT&T is offering as much as $450 in credits toward AT&T products and services to T-Mobile customers who switch to AT&T. T-Mobile customers can get a credit of up to $250 for trading in a T-Mobile smartphone and an additional $200 per line credit for buying a device at full retail price, activating a device they already own or switching to an AT&T NextSM plan.
AT&T NextSM is the AT&T plan that enables customers to upgrade to a new smartphone every year without an upfront charge. The carrier announced that option last year as a competitive response to T-Mobile's introduction of a similar offering.
With its Un-carrier strategy, T-Mobile over the past year has instituted a range of offerings that challenge traditional wireless practices – including a free mobile data offering, a no-money-down trade-in offering on the iPhone 5, and other moves.
AT&T's latest move suggests consumers are responding to T-Mobile's Un-carrier strategy – and at least one of the other major carriers is feeling the pinch.
Meanwhile, AT&T, in its announcement of the new promotion, touts what it considers its competitive strengths vis-à-vis T-Mobile including "a superior smartphone line-up and award-winning customer service."