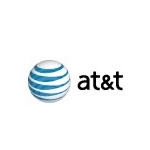 AT&T will de-prioritize U-verse video in favor of DirecTV in 2016, creating both threats and opportunities for the carrier, notes financial research firm Bernstein in a couple of recent research notes.
According to the researchers, AT&T senior management revealed the planned change in emphasis during a question-and-answer session with financial analysts in October. AT&T is making the move to be able to take advantage of DirecTV's lower content costs without the need for contract renegotiation and to free up approximately 20 Mbps of wireline capacity as video distribution shifts from landline to satellite.
The Shift From U-verse to DirecTV
AT&T's ability to deliver higher broadband speeds is becoming increasingly critical as end users consume more bandwidth and upgrade to higher speeds. The nation's other dominant telecom provider Verizon has FiOS fiber-to-the-home in many areas, while AT&T U-verse relies on fiber-to-the-node, with the net result that Verizon has been able to compete more effectively against cable companies, whose DOCSIS infrastructure can support higher speeds than FTTN but not FTTH. And because many people bundle video with broadband, Bernstein notes that Verizon has been able to get a video market share of about 40% in most FiOS markets, while AT&T's U-verse share is below 30% in all areas where it overlaps with a major cable company.
Shifting customers to DirecTV will make U-verse subscribers vulnerable however, Bernstein warns. "As AT&T deprioritizes U-verse, we expect a material number of subscribers will shift to cable rather than take a DirecTV-based bundle, which could . . . boost . . . cable video net adds," the researchers wrote in a research noted titled "U.S. Telecom: Pay TV – A New Way to Look at Cable/Telco Competition and Market Shares" released last week.
The researchers note, for example, that Comcast overlaps with AT&T in 40% of the U-verse video footprint – and if Comcast were to win 25% of the 2.5 million U-verse TV subscribers in its footprint, the gain would "swamp the effect of cord-cutting (or at least make it hard to discern)."
AT&T will be particularly at risk if Charter's plan to merge with Time Warner Cable and Bright House is approved, Bernstein says. If the merger were to occur, about 40% of the U-verse video footprint would overlap with the merged company.
Not surprisingly, although AT&T has not formally opposed the merger, the company "has been active in cautioning the FCC about the potential creation of a collusive cable duopoly," Bernstein notes.