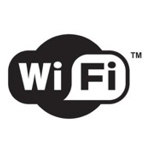 Wi-Fi usage is soaring on AT&T's network as more people are making Wi-Fi connections from more places using more devices. Users made 301.9 million AT&T Wi-Fi connections – more than 37 every second – in the third quarter, the telecompetitor reported.
Connections almost tripled – up over 282% – year-over-year, while AT&T reported that users now make more than 100 million Wi-Fi connections per month on its network. The one-month average now exceeds the total made in 2009 and is five times the total made in 2008.
AT&T's Wi-Fi network is carrying a lot more data as a result. Data carried more than doubled in 3Q as compared to 3Q 2010.
"The accelerating growth in connections and usage on our Wi-Fi network shows what we've known all along: Customers want to connect wherever they are, from any device, in a fast, reliable and convenient way," said Angie Wisconsin, senior vice president, AT&T Wi-Fi Services.
AT&T continues to scale its Wi-Fi network along with growing usage. The telecompetitor now operates more than 29,000 Wi-Fi Hotspots across the country. Its smartphone customers get access to the entire network at no additional cost as part of their plan, and Wi-Fi doesn't count toward their monthly wireless data usage, the company explained.
AT&T recently launched the AT&T Smart Wi-Fi app to help customers locate and connect to its Wi-Fi hotspots more easily. Its Wi-Fi hotspots are growing particularly fast at stadiums and hospitality locations, the two largest growth drivers, according to the company.
This quarter, AT&T announced an agreement with Chase Field, home to baseball's Arizona Diamondbacks, while the number of hotspots it operates at hotels has quadrupled this year. Hotels make up some 40% of traffic across AT&T's entire Wi-Fi network, the largest in the country.
AT&T's looking to fuel such growth further, having signed an agreement to acquire Montreal's Superclick, Inc, a Wi-Fi management service provider that specializes in serving the hospitality sector domestically and internationally. The telecompetitor also continues to expand its Wi-Fi hotzones in cities like Palo Alto, San Francisco, Chicago and New York.