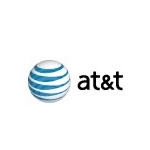 AT&T expects its bandwidth-on-demand switched Ethernet offering, now available in more than 100 U.S. cities, to be popular with schools and hospitals that need high-speed service sometimes but not all the time. A typical customer might be "a large hospital that is adding clinics that are going on demand to move large imaging data between the clinic and the hospital," said Rupesh Choshki, AT&T director of product marketing management, in an interview. And with schools typically open for only nine months of the year, Choski said that market also is a "big play."
If a customer uses 10 Mbps of bandwidth seven days out of the month and 100 Mbps for the remainder of the month, AT&T will pro-rate the service, enabling the customer to save money in comparison with purchasing 100 Mbps for the entire month, Choski.
"It becomes more usage based," he said. "That inherently starts to drive value for the customer."
AT&T SDN and Bandwidth on Demand
AT&T's switched Ethernet on demand offering is based on software defined networking (SDN) and network function virtualization (NFV),  and provides a self-service portal for customers to use to change their bandwidth levels in "near real time," Choski explained. "The feedback we get from customers is that 'it's at my fingertips.'"
In the past, he said, it would take "days or weeks" to change a service. "Now we're talking seconds; we're talking minutes," he said.
Deploying SDN and NFV also has enabled AT&T to turn up customers more quickly when they initially purchase switched Ethernet service. "We're able to deliver in three to five days on the initial installation," said Choski. "Before, it was weeks and months."
To help ensure that its network is prepared for changes in customer demand, AT&T puts switched Ethernet on demand customers through a qualification process. "We tell them how much they can scale up and down," Choski explained. A customer with a one gigabit port, for example, can adjust service to any of 14 speed levels ranging between 2 Mbps and 1 Gbps.
AT&T has aggressively pursued SDN and NFV since last fall. The company's CTO John Donovan has said that the company is undergoing "a tremendous transformation from a hardware to a software company" with the goal of streamlining processes and ultimately operating the network more economically.
AT&T will be promoting switched Ethernet on demand through traditional marketing methodology including "very robust social media," Choski said. He also noted that the company is "surgically" identifying customer prospects for an email campaign by, for example, targeting SDN-enabled buildings.