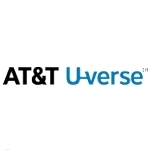 AT&T is phasing out the U-verse brand in favor of a simpler approach to its products. AT&T Internet and AT&T Phone will replace U-verse Internet and phone.
AT&T has already implemented a shift away from U-verse TV to its Directv brand for video, and there are rumors that Directv won't survive over the long term either.
First reported by DSLReports.com, AT&T confirmed to Telecompetitor in an emailed statement that the U-verse brand is being retired. The move is one of "simplicity" says AT&T.
It is a departure of sorts from a common industry approach to branding for 'premium' broadband and video products. AT&T competitors have moved to the 'premium' branding approach including Comcast with Xfinity and Charter with Spectrum. Verizon has Fios and Cablevision started the trend with Optimum.
AT&T got into a little bit of a branding bind with the acquisition of Directv, which arguably is a much stronger brand for video than U-verse TV. U-verse lost not only the brand battle for video, but also the technology platform for video delivery.
The AT&T statement to Telecompetitor says the Directv brand is unaffected by this change. But it makes you wonder how long before Directv is replaced by AT&T TV?