AT&T today announced a new pricing structure for its fiber services. Effective on October 4, Internet 100 will cost $35 per month for a year, Internet 300 will be $45 per month for a year and Internet 1000 will be $60 per month for a year.
Taxes and a $10 per month equipment fee are not included in those charges. All will be available with no service bundle or annual contract requirements. New AT&T Fiber customers will also get unlimited data usage.
The new $60 AT&T 1000 appears to be an increase in monthly cost. A search on the AT&T Fiber website today finds a price tier of $50/month for the same service, with that deal expiring on October 3rd.
"As people continue to spend more time at home, it's essential they have internet that fits their needs," Cheryl Choy, AT&T's senior vice president for broadband product management and marketing, said in a press release. "We're excited to introduce affordable options for any type of internet user on our 100 percent fiber network. We have the fastest growing fiber network in the nation and can't wait for more customers to experience the benefits of AT&T Fiber when compared to cable."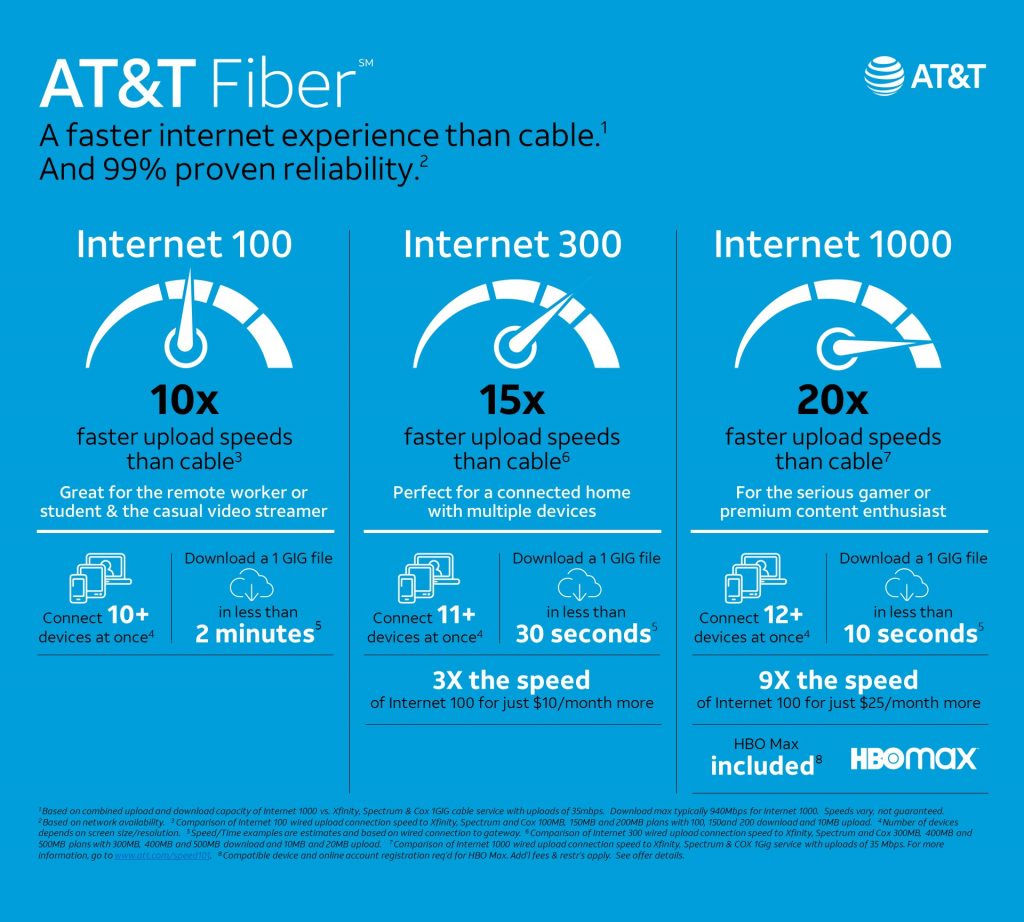 Pandemic Impact
Pricing, network usage and the offerings to subscribers have also been impacted by the COVID-19 pandemic. Indeed, it is the network usage story of the year. Last month, AT&T said that daily traffic on its global network reached more than 391.8 petabytes, an increase of almost 20% compared to a typical daily average before the pandemic.
While virtually all categories were up, it's interesting that mobile data slightly decreased. This, the carrier explained, was because people are spending more time at home and using their home Wi-Fi instead of mobile data.
Other steps AT&T has taken to mitigate the impact of the pandemic include the introduction of a work from home (WFH) plan for workers unable to get to their office and a 25% discount on Unlimited Starter, Extra and Elite wireless plans.
Last month, AT&T was named the highest rated residential ISP in three of four regions by J.D. Power. The provider won in the north/central region, the south and in the west. Verizon won in the east.