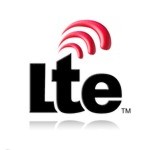 AT&T is gearing up to meet its goal of launching 4G LTE wireless service before the end of the summer, according to reports posted by Boy Genius Report indicating AT&T has LTE networks operational in Chicago and Atlanta. The BGR author quotes sources who said they detected and tested AT&T LTE networks—initially in Chicago  and then also in Atlanta.
BGR reported that download speeds as great as 25 Mb/s and upload speeds in excess of 8 Mb/s were tested on the AT&T 4G network in Atlanta, which according to the author, appears to be deployed more ubiquitously than in Chicago, where testers found download speeds of up to 13 Mb/s and upload speeds just over 2 Mb/s.
"It should be noted, however, that the speeds achieved during these tests do not necessarily represent the data speeds AT&T subscribers will see once the network officially goes live," wrote the BGR author.
The author speculated that the networks may have been soft launched, but also noted that the person or persons conducting the tests never saw more than three signal strength bars in Chicago. Tests were conducted using an AT&T Elevate 4G LTE mobile hotspot.
AT&T recently announced that it would begin offering LTE service before the end of the summer in five markets—including Dallas, Houston and San Antonio, as well as Atlanta and Chicago. The company has been selling several devices capable of working on LTE networks since early this year, and earlier this month said it would not charge any more on a per-byte basis for data consumed on its 4G network than it does on its 3G network.  The carrier also announced several new data-only 4G devices at that time.
By the end of 2011, AT&T has said it will offer 4G service in 15 markets and will support a total of 20 4G devices. If the company is still on track, we should be seeing more 4G announcements involving new markets and new devices over the next few months.