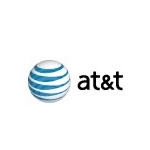 Commenting on an FCC public notice regarding the congressionally mandated development of a National Broadband Plan and, more specifically, the transition from legacy, switch-based network infrastructure to IP, AT&T advocates broad-based, fundamental revisions to and updating of FCC and state regulatory policies and mechanisms. In short, this boils down to removing any and all barriers that may get in the way of telcos shuttering and writing off their legacy POTS and PSTN services and infrastructure. 
Underlying AT&T's position is the clear, continuing decline in use of POTS and PSTN in favor of IP-based and broadband telecommunications, and as AT&T put it,  'the operational and financial burden increasingly outdated and outmoded regulations places on traditional telcos–ILECs–such as AT&T.'
"While broadband usage – and the importance of broadband to Americans' lives – is growing every day, the business model for legacy phone services is in a death spiral. Revenues from POTS are plummeting as customers cut their landlines in favor of the convenience and advanced features of wireless and VoIP services.
"At the same time, due to the high fixed costs of providing POTS, every customer who abandons this service raises the average cost-per-line to serve the remaining customers. With an outdated product, falling revenues, and rising costs, the POTS business is unsustainable for the long run. Yet a web of federal and state regulations has the cumulative effect of prolonging, unnecessarily, the life of POTS and the PSTN."
Large, long-term private, as well as public, investment will be essential to assure the successful and timely realization of providing broadband access to all Americans,  AT&T says, pointing out that FCC staff have estimated that it will take some $350 billion to make 100-mbps broadband service to the approximately 10% of Americans that currently do not have broadband access.
Among the key steps the FCC should take in order to facilitate phasing out of POTS and PSTN and realizing the goals of a National Broadband Plan, AT&T advocates:
Establishing a firm "sunset" date for phasing out POTS and PSTN and seeking out industry and public comment in doing so;
Revising and updating the regulatory regime so that it is reflective of current technologies, industry and market conditions, with a particular focus on eliminating POTS and PSTN subsidies and resulting arbitrage opportunities and replacing them 'with the unregulated IP-based model' that currently characterizes the exchange of Internet traffic;
Acting promptly to assert its jurisdiction over broadband and IP-based services, including facilities-based VoIP;
Eliminating Universal Service Fund support for POTS, hastening the disappearance of intercarrier compensation, such as switched access charges and reciprocal compensation, that fund the USF and create arbitrage opportunities while diverting investment from and deferring greater investment in broadband transition;
That the FCC clearly exercise its legal authority to shift USF support from POTS to broadband;
Replace the current methodology of calculating USF contributions with one based on telephone numbers and connections.
The depth and breadth of AT&T's positions illustrates the complex nature of this transition. There's a lot of moving parts here, with real winners and losers, regardless of the direction the FCC ultimately decides to go. This proceeding is sure to keep a lot of telecom attorneys employed.