AT&T Business is partnering with VitalCare to offer free telehealth services to business customers such as hospitals for 60 days, an action taken in response to the COVID-19 pandemic.
Vital Care provides "fully integrated digital health solutions" and smart biomedical wearables that support real-time remote patient monitoring. AT&T provides secure connectivity and data analytics. A press release describes the combined offering as a "reliable end-to-end virtual care solution."
Physicians and patients can connect through VitalCare's HIPAA-compatible platform, where they can video chat, call or message one another. Additionally, physicians can triage care and monitor patients' self-reported vitals, nutrition and medication intake.
Since the pandemic started, telehealth has been increasing used to virtually diagnose medical conditions, rather than having senior and high-risk populations make physical visits to the doctor's office or hospital.
In the past week, President Trump and the Department of Health and Human Services both strongly urged the use of telehealth as a preventive and proactive public health measure.
"The need for a rapid response to the COVID-19 global pandemic presents a pivotal moment for telehealth services to provide the necessary community-based care to help mitigate the risk of exposure to the novel coronavirus and provide care to COVID-19 and non-COVID-19 patients," said Lynne A. Dunbrack, Group Vice President, IDC Health Insights.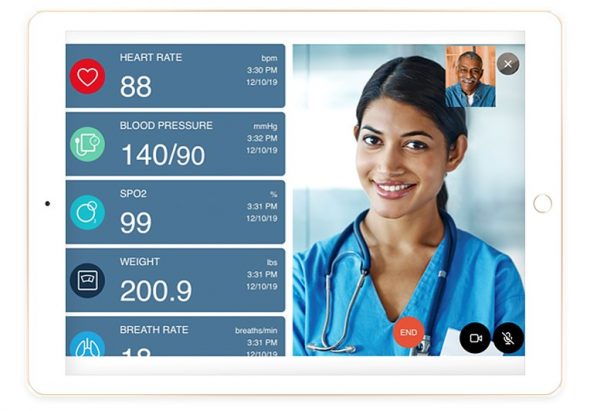 "VitalTech is honored to work with AT&T Business to rapidly deploy our Virtual Care and Telehealth platform to their health care customers. This technology will further equip physicians and hospital systems to virtually combat COVID-19," said James Hamilton, VitalTech CEO, in a prepared statement about the free AT&T telehealth offering. "We are grateful to AT&T for supporting this initiative to help our care teams better serve their populations."
Funding for broadband to support telehealth was included in the recently signed CARES Act, as Telecompetitor reported.