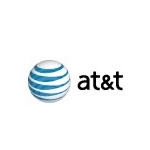 AT&T North Carolina gigabit service is spreading fast, according to the company. The company's 1 Gbps-100 percent fiber network service, dubbed GigaPower, now reaches customers in five major metro areas and more than 15 communities in the state. This was achieved after the service launched in the state just 18 months ago.
The carrier said it has worked closely with property owners and residents in apartment communities to roll out GigaPower access in nearly 20,000 individual apartment units in more than 80 complexes. All told, GigaPower service is now available to hundreds of thousands of homes, apartments and small businesses throughout North Carolina, according to AT&T.
AT&T North Carolina Gigabit
AT&T is also doing its bit to broaden broadband access among lower income residents and communities in the state. In partnership with North Carolina Next Generation Network project it's making free Internet connections available to low-income residents living in affordable housing complexes in Raleigh and Chapel Hill. The company is also offering service at speeds up to 1 Gbps at more than 10 community centers.
To date, AT&T North Carolina gigabit is available in the following metro areas, with plans to expand to Asheville:
Charlotte: Charlotte, Gastonia, Huntersville.
Durham: Carrboro, Cary, Chapel Hill, Durham.
Greensboro: Clemmons, Greensboro.
Raleigh: Apex, Garner, Holly Springs, Morrisville, Raleigh.
Winston-Salem: Winston-Salem.