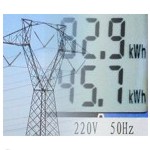 A new AT&T/ Nokia utility IoT offering aims to address the key issue that utility companies have had with purchasing wireless connectivity from wireless service providers, explained Mike Troiano, vice president of industrial IoT for AT&T, in an interview.
Utilities are seeking two-way wireless communications networks to support smart grid initiatives. But as Troiano explained, the utilities "use cellular but usually build their own [network]. . . If you unpeel the real objection, what they want is a private [network]." The utilities, he said, want a high level of control over their network.
The AT&T/ Nokia Utility IoT Offering
To address this objection, the AT&T/ Nokia utility IoT solution relies on a swath of AT&T spectrum that will be dedicated to the utility industry and will support networks based on Nokia equipment that will be built for the exclusive use of the utility company in a geographic area.
Devices that will be used on the network will have two SIM cards – one that works in the private spectrum band and another that will work on AT&T's commercial network. In normal operation, utility company traffic will rely on the private network. But in the event of a disaster that might put the private network out of service, traffic would fall back onto the AT&T commercial network.
The new offering, announced at the DistribuTECH utility industry conference today and expected to be available later this year, has been well received by the utility industry, Troiano said. Utilities like the idea of using licensed spectrum because they are concerned that unlicensed spectrum will become crowded as the Internet of Things takes off.
Nokia will be tasked with designing, engineering and deploying networks for utility customers. Ongoing management could be the responsibility of AT&T, Nokia, the utility, or some combination of those entities, depending on the customer's preference, said Troiano.
AT&T has not revealed how much spectrum will be dedicated to the utility industry, but Troiano said the network will be designed in a manner similar to AT&T's own commercial network. The network won't be based on LTE Cat 1, he said.
Cat 1 is an emerging LTE technology designed specifically for Internet of Things applications that offers lower bandwidth in comparison with traditional LTE technology for a cost savings. AT&T rival Verizon recently launched Cat 1 capability.
Troiano noted that AT&T is working with the Cat 1 "ecosystem" on Cat 1 offerings for the broader IoT market. The carrier already announced the availability of LTE Cat 1 modules last month.