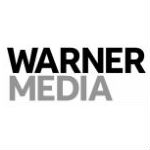 AT&T WarnerMedia plans to launch three subscription video on demand (SVOD) OTT services in the fourth quarter of 2019 that the company will market directly to consumers. The AT&T WarnerMedia SVOD offerings will include an entry-level service that will focus on movies, a mid-level premium tier that will include premium and popular original programming, and a third service that bundles content from the first two offerings plus an "extensive library" of WarnerMedia and licensed content.
In a meeting with financial analysts today, WarnerMedia CEO John Stankey referred to the planned fourth quarter 2019 launch as a "beta release." WarnerMedia includes the content business that AT&T gained when it acquired Time Warner this year.
In September, Stankey said WarnerMedia was working on a differentiated SVOD offer, with Netflix identified as the market leading target. Stankey offered more details on this strategy today.
AT&T WarnerMedia SVOD
AT&T CEO Randall Stephenson said at today's meeting that the average household spends $300 a month on communications and entertainment. Stankey referenced a monthly spend of about $150 on entertainment and said "we want to make sure we're a 'must consideration' as [consumer] tastes change" and consumers move away from traditional linear pay TV to streaming video options.
He also noted that "we want to broaden the relevant demographic base" for AT&T WarnerMedia video offerings.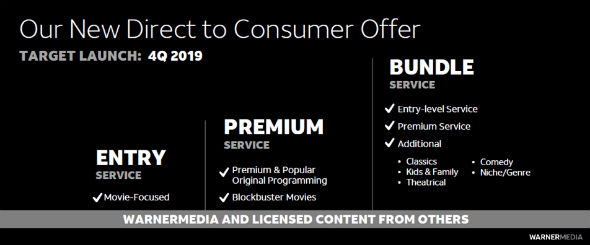 Longer term, AT&T hopes to generate advertising revenues from these and other video offerings by leveraging the insights it gains through interaction with consumers through various service offerings. Stankey likened this approach to a "flywheel that keeps reinforcing itself."
This is a theme that AT&T executives have repeated frequently at investor conferences, where they have noted that the company's advertising commands a premium because of the company's ability to target ads.
According to an AT&T press release today, the company is considering adding an advertising-supported option to the WarnerMedia SVOD lineup. Potentially that offering would be made possible, in part, by AT&T WarnerMedia's ability to offer tight ad targeting.
The AT&T WarnerMedia SVOD offerings outlined today are not AT&T's only foray into streaming video. The company already uses streaming technology to deliver traditional pay TV programming. The company's first offering of this sort was DirecTV NOW, launched in late 2016. Recently the company also added a stripped-down, lower-cost version of DirecTV NOW under the name WatchTV.
AT&T also has set a goal of eventually using a streaming approach to provide content traditionally delivered using the direct broadcast satellite technology that the carrier gained through its acquisition of DBS provider DirecTV.