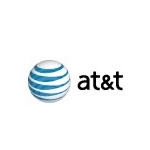 AT&T NetBond for Cloud, launched today, gives businesses the ability to establish a direct connection between two cloud services on the fly using a web portal developed by AT&T. The offering uses AT&T's MPLS network, said AT&T's Enterprise Networking Vice President Rosa Maria Boza in an interview.
The new offering is an extension of AT&T NetBond service, which now provides connectivity to more than 130 cloud services, according to the carrier.
AT&T NetBond for Cloud
As with existing NetBond services, customers will pay for NetBond for Cloud connectivity on a usage basis, said Boza. Customers will not have to pay for a connection to both cloud services, only to one of them.
"We're the only ones doing it this way," Boza said. Competitors require customers to purchase two separate connections – one to each cloud – and to transfer data via their own data center, she said.
AT&T also can support that type of connectivity which, according to Boza "makes sense when two cloud service providers are used for two different types of work."
She added, though, that for certain applications, such as data loss prevention, "you might have data in cloud storage and might need [it] quickly in another cloud resource – if you can get to it without coming back to the data center, it makes more sense."
In addition, she said, "We're not treating it as two connections from a pricing perspective."
Currently, AT&T NetBond cloud connectivity service works only over MPLS but the company is considering offering an Ethernet-based option, Boza said.
According to Boza, about 80% of companies using cloud services use multiple clouds.