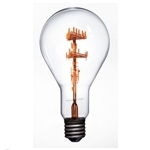 AT&T hasn't been wasting time when it comes to finding and taking advantage of opportunities in the vast, fast emerging Internet of Things (IoT) market space. According to a June 15th press release, AT&T announced signed IoT agreements with more than 136 companies spanning a variety of industries.
Nearly 22 million IoT connected devices are on AT&T's network as of end-March. Illustrating the wide vista of IoT applications, IoT devices are being used in agriculture, automotive, aviation, energy, healthcare, transportation, security and supply chain logistics, said AT&T.
IDC recently forecast the IoT market will almost triple to $1.7 trillion by 2020, AT&T notes. Among the numerous IoT business use cases, IoT devices connected to AT&T's network are installed in connected cars, homes and smart city infrastructure and public services. They're also integral to connected consumer products, such as smart watches and connected health and fitness devices.
AT&T highlights a few examples of how it's helping businesses take advantage of IoT technology:
AT&T Cargo View with FlightSafe® – A device that monitors assets worldwide, by air or land. It uses small, lightweight sensors that record and transmit location, temperature, pressure, light and shock.
AT&T Smart Grid – AT&T is modernizing utility systems with wireless connections to smart grid devices, such as smart meters to help make energy grids more efficient and reliable.
AT&T M2X – Allows customers to connect their devices to AT&T's cloud-based data storage service. It lets companies collect, analyze and share data – from trucks and turbines to vending machines and freight containers
"We're seeing major interest from companies in almost every industry. They want to connect their machines, fleets, factories, shipping containers – even pallets – to our network," Ralph de la Vega, CEO, AT&T Mobile and Business Solutions, was quoted as saying. "We're helping businesses solve real problems by building custom solutions that automate operations, reduce costs, and save time. With our highly secure and reliable network, there's no limit to what can be connected."
AT&T offered the following IoT milestones:
AT&T expects to connect nearly 50 percent of all newly connected U.S. passenger vehicles by the end of 2015.
AT&T connects more than 40 percent of the connected farm machines in the U.S.
AT&T connects more than 1.9 million fleet vehicles and 283,500 refrigerated shipping containers.
AT&T has certified more than 2,200 types of connected devices and that number is growing.
AT&T offers a Global SIM platform that provides wireless connections virtually anywhere in the world (200+ countries and territories).
AT&T provides innovative split billing solutions with both wholesale and retail options.
Digital Life is in 82 U.S. markets.