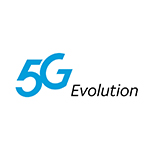 AT&T today announced three more cities for its 2018 5G buildout – including Charlotte and Raleigh, N.C. and Oklahoma City. The company previously said it would deploy service to a dozen AT&T 5G markets in 2018 and announced that Dallas, Atlanta and Waco would be among those 12.
How much bandwidth customers will get using 5G will depend, in large part, on the spectrum used to support it and AT&T isn't saying much about that. Asked what bands would be used in the first six AT&T 5G markets, a spokesperson said "[w]e are not ready to talk about specific spectrum bands we will use for 5G beyond mmWave. However, we will use our existing low and mid-band spectrum holdings to deploy 5G beyond our initial deployments in mmWave."
By "initial deployments," the company apparently means three initial trial deployments in Waco; Kalamazoo, Mich. and South Bend, Ind. that used millimeter wave spectrum to achieve gigabit speeds. Achieving those speeds doesn't come easy, though. Deploying service in the millimeter wave band is costly and time-consuming, as spectrum in that band provides relatively short range, requiring cell sites to be deployed more densely than with traditional service.
AT&T early this year said it would be the first to offer mobile 5G service in the U.S., which would occur in 2018 – although service initially will be delivered via a hotspot "puck" because smartphones supporting 5G aren't expected to be available until 2019, and even then, in limited quantities.
Also today AT&T said it launched LTE-LAA in parts of eight new markets, bringing the company's total LTE-LAA markets to 15. Additionally, the company noted that its 5G Evolution technology is now live in more than 140 markets.
AT&T 5G Markets
Carriers increasingly have been targeting advanced network deployments for cities that are the easiest to work with when it comes to issues such as rights of way, pole attachment, approval times and fees. It appears that the agreements AT&T negotiated with the three new cities also may have included a clause stating that the mayor would provide a quote for an AT&T press release about the plans.
"Access to 5G technology can make a genuine difference in the lives of families and help assure that Charlotte continues to be such a great place to live, work and play," said Charlotte Mayor Vi Lyles in the release.
The mayors of Raleigh and Oklahoma City provided similar quotes.
LAA and 5G Evolution
AT&T initially rolled out LTE-LAA in seven markets in November. LTE-LAA uses unlicensed spectrum to boost the data rates carriers can deliver over licensed networks. AT&T said its network can support theoretical wireless speeds up to 1 Gbps per second on capable devices.
"5G Evolution" is a marketing term that AT&T uses for a combination of advanced technologies including carrier aggregation, 4×4 MIMO and 256 QAM designed to boost wireless data rates.  Although the offering doesn't meet official 5G standards, the company said those technologies will be critical stepping stones to 5G and that they offer a significant speed boost for currently deployed wireless networks.
According to today's press release, 5G Evolution supports peak theoretical wireless speeds of at least 400 Mbps on capable devices.