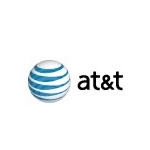 AT&T didn't waste any time putting together service bundles that include its traditional offerings as well as the nationwide satellite TV service the company gained through its recently completed DirecTV acquisition.
The company on August 10 will launch what it says is the first-ever service that packages nationwide pay-TV and wireless connectivity, all from one provider, on one bill and with a single point-of-contact for customer service.
AT&T's All in One service package comes with HD and DVR service for as many as four TV receivers, unlimited talk and text for four wireless devices and 10GB of shareable wireless data for $200 a month, AT&T elaborates in a news releases.
The all-in-one pay-TV and wireless service amounts to an annual savings or $600 or more over a contract's first 12 months, AT&T claims. These savings won't last though because the DirecTV promotional pricing portion of the bundle increases after 12 months.
AT&T MobileTV
As an optional part of the service package, AT&T is using its DirecTV holdings to deliver what it calls a ¨walk out and watch TV experience¨ that enables new DirecTV subscribers nationwide to walk out of any one of 2,000 AT&T retail outlets around the country and immediately watch TV programming on their mobile devices – even before their home pay-TV service is installed.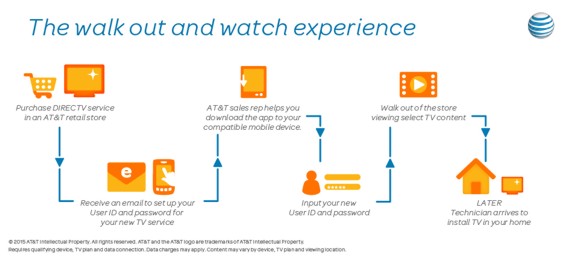 AT&T All in One subscribers who opt for this service plan will need to download the DirecTV mobile app. They'll have a limited time to activate their mobile TV service.
All in One Features DirecTV or U-verse TV
With the new All in One plans, consumers can choose from a variety of DirecTV plans available nationwide, or several AT&T U-verse TV plans, available in 21 states.
In its press release AT&T lists the various TV packages available for an initial 12-month promotional period:
DirecTV Select or U-verse U-Family, $50 per month;
DirecTV Xtra or U-verse U-200, $70;
DirecTV Ultimate or U-verse U-300, $75;
DirecTV Premiere or U-verse U-450, $125.
In addition, customers can add access to AT&T's nationwide wireless services, including 10GB of shareable data and unlimited talk and text for four phone lines for $160 per month. Combining the wireless offering on a single AT&T bill with the basic TV plan for $50 (DirecTV Select or U-verse U-Family) and a $10 per month combined-bill discount will bring subscribers' monthly bill to $200.
AT&T U-verse and DirecTV customers who switch from their current provider to AT&T wireless get a bonus. They will receive a credit of $300 if they also buy a smartphone on AT&T Next and trade-in an eligible smartphone.
AT&T says it is now the largest pay-TV provider in the U.S. and the world. It provides pay-TV services to more than 55 million customers in the U.S., Latin America and the Caribbean.
In addition, AT&T has more than 132 million wireless subscribers and connections in the U.S. and Mexico. Its 4G LTE mobile networks cover 308 million people. It delivers high-speed Internet services across 57 million U.S. customer locations and a total of more than 16 million subscribers.