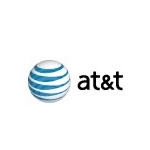 Anyone who opted to take a break from industry news for the four-day Thanksgiving break will have missed the drama that has been unfolding involving the FCC, AT&T, and AT&T's plan to merge with T-Mobile.
The drama actually began late Tuesday, when FCC Chairman Julius Genachowski circulated an order that would refer the merger proposal to an administrative law judge. As Bernstein Research explained in a research note issued on Wednesday, that's about the worst news AT&T could have gotten from the FCC.
"Procedurally, this is the FCC's version of blocking the deal," wrote Bernstein Research. "In reviewing any proposed transaction, the FCC can choose from one of only three options: approve, approve with conditions or refer to an administrative hearing."
Senior FCC officials told reporters on background Tuesday that the recommendation to refer the merger proposal to the ALJ was made because the merger was not in the public interest. "The record clearly shows that in no uncertain terms this merger would result in a massive loss of US jobs and investment," said an FCC senior official.
All five FCC commissioners are expected to vote on Genachowski's proposed order soon. The hearing with the ALJ would likely take place after a trial by the Justice Department, which has also recommended against approval of the proposed merger. As the Washington Post reports, this means the government would get "two cracks at blocking the deal."
AT&T is taking a somewhat schizophrenic approach to the matter. On the one hand, both AT&T and T-Mobile seem resigned to the likelihood that the merger is now dead. For example, on Thursday, AT&T said it will record one-time costs of $4 billion this quarter to reflect the risk that the deal will collapse. Four billion dollars is the estimated value of the breakup penalty that AT&T would pay to T-Mobile if the deal does not close by September 2012.
But the same day that it made that announcement, AT&T also said it was withdrawing its petition for merger approval from the FCC—a move apparently aimed at keeping the deal alive. According to the Washington Post, AT&T said it was making the move in order to "facilitate the consideration of all options at the FCC" and to focus its "continuing efforts on obtaining antitrust clearance for the transaction from the Department of Justice." The Post also noted that some analysts believe the deal could be salvaged if the merger partners were to agree to greater conditions in a settlement with the Justice Department.
The question now is whether AT&T can actually withdraw its application for merger approval from the FCC. FCC officials told The Wall Street Journal that AT&T isn't able to automatically withdraw its application without prejudice.
AT&T begs to differ. "We believe the record will show that we withdrew our merger application before the FCC voted on the chairman's proposed hearing designation order," said AT&T Senior Executive VP and General Counsel Wayne Watts in a statement issued on Friday. "The FCC's own rules give us this right and provide that the FCC will grant any such withdrawal."