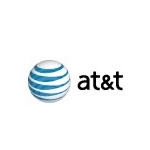 A transition from TDM services to IP-based alternatives would entail a lot more than simply phasing out traditional voice offerings, said AT&T Vice President of Federal Regulatory Hank Hultquist in an interview with Telecompetitor today.
One of the goals of the TDM-to-IP transition trials that AT&T has proposed would be to identify all of the TDM-based services that the company seeks to sunset and to map them to "successor services," said Hultquist.
The company essentially aims to create a list that would say "instead of these [services], here's what customers will be able to get," explained Hultquist. The successor services for traditional voice service, for example, would include VOIP service over AT&T's U-verse offering as well as mobile voice service and the company's Wireless Home Phone fixed voice service that works over the AT&T cellular network. Many customers also would have the option of using voice service from a cable company, a competitive cellular service or VOIP services such as Skype that work over a data network connection.
The list that AT&T aims to create also would include timelines for various services – including dates when a service would no longer be offered to new customers and later dates when the service would be shut down.
"The tail for some [would be] longer than for others," Hultquist said.
Throughout the whole process, he said, the company "would be engaged in marketing efforts and other attempts to convince customers to move to successor services." The goal would be to minimize the number of customers still using each TDM service at the time of its sunset.
AT&T can't go it alone
Hultquist also noted that "Certain parts of [a TDM-to-IP transition] are not about relationships with customers." Instead, he said, some elements of a TDM-to-IP transition will involve joint enterprises of the entire industry.
AT&T took some heat recently from competitive carrier association Comptel, which filed comments saying the organization was disappointed that plans for the trial did not include last mile access over packetized facilities or a test of SIP interconnection between AT&T and other carriers.
In an email to Telecompetitor, a Comptel spokeswoman said SIP interconnection would save costs and allow carriers to offer a better quality of service to their end users in comparison with converting traffic to TDM for interconnection. "If the ILEC is allowed to shut down its TDM facilities as AT&T proposed, SIP is the only way a carrier could interconnect with the ILEC," she said. "Competition cannot exist without interconnection."
Hultquist acknowledged that SIP is a good candidate to serve as the successor technology for traditional SS7 signaling technology and also commented that "we don't want to give the impression that we're trying to avoid that subject."
He noted, however, that "You have to separate things that any one service provider can work on transitioning on its own from things the industry as a whole needs to work on."
He said AT&T would be open to coordinating trials with other network operators that might include testing capabilities such as SIP interconnection. Other elements of a TDM-to-IP transition that would require broader industry involvement include determining the appropriate successor technology to local exchange routing guides and number portability systems, as well as toll-free number databases and E-911 systems, he said.
Timeframes?
AT&T does not yet have a specific timeline for its proposed trial, which would involve a small fraction of the company's 6,000 wire centers. But Hultquist said, "Our hope is that the FCC in the first half of the year will say it's a good idea and would ask companies that want to participate to have time to identify trial wire centers."
At that point, Hultquist said, "Our vision is that we would create [a plan] in consultation with other stakeholders."After that, he said, "We would expect that the FCC would have a public process around the details."
When plans for the trial are approved and AT&T begins to execute on them, the company envisions a continuous process where it would select additional wire centers and provide a plan for them without waiting for the initial trial to complete.
Hultquist also said he hopes policymakers will recognize that some aspects of traditional TDM services may not be replicated on new IP networks. He noted, for example, that none of the TDM voice replacement services available today from AT&T or its competitors are powered from the central office and therefore are susceptible to failure in the event of a power outage.
The challenge for policymakers, he said, is to recognize that consumers may value new capabilities not available with traditional voice service over "this one feature that they are losing."
If policymakers determine that replacement voice services must function during power outages, that should be a requirement for all voice service providers, not just the incumbent local telco, Hultquist said.