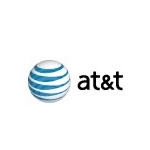 AT&T is expanding its wireless business in several rural markets, including territories in Minnesota, North Dakota, South Dakota, Colorado, Iowa and Montana, among others, having completed the transition of infrastructure in these states from that of its Alltel acquisition to its own mobile broadband network. AT&T expects to complete the service transition in these states over the coming weeks, communicating with customers via text message and soundbite the specific dates and details.
"We're thrilled to welcome former Alltel customers to the AT&T community, and we're confident that they will enjoy a fantastic wireless experience with AT&T," said Hardmon Williams, vice president and general manager for AT&T Mobility and Consumer Markets in Iowa. "We've been working nonstop to upgrade the Alltel network. AT&T's network integration in Iowa expands the reach of our mobile broadband network across primarily rural areas of the state and demonstrates AT&T's ongoing commitment to bring the benefits of mobile broadband to as many Americans as possible."
AT&T has also rebranded, as well as expanded the line-up, of consumer products at the former Alltel's own retail outlets, as well as those of authorized retailers.
AT&T has been offering Alltel subscribers the option of receiving free AT&T handsets of comparable quality with no additional service term commitment. They can otherwise choose to upgrade their devices by signing a 2-year contract, an AT&T rate plan and any associated data plan. Handset upgrades are necessary since AT&T is migrating the Alltel properties to a GSM platform from Alltel's CDMA version.
AT&T gained the Alltel properties as a result of divestiture requirements forced on Verizon to gain approval of Verizon's acquisition of Alltel. AT&T gained 79 markets across 18 states, representing approximately 1.6 million subscribers. The original transaction was valued at $2.5 billion.