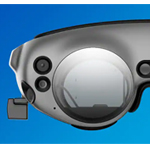 AT&T and Magic Leap are teaming up to offer consumers the chance to experience virtual reality via the Magic Leap One Creator Edition wearable computer and AT&T wireless service. The AT&T Magic Leap deal calls for the Magic Leap One wearable computer to be available in featured AT&T flagship stores next week — in Boston (Boylston) on April 1, Chicago (Michigan Avenue) on April 3 and San Francisco (1 Powell) on April 6.
Consumers will be able to enjoy elements of HBO's iconic Game of Thrones universe into the real world, interacting with them in a new way.
Each of these stores will feature the Game of Thrones' The Dead Must Die, a Magic Leap Encounter that challenges the fans to confront a White Walker and lead the fight for the living. Store visitors will be fitted with a Magic Leap One and step into a physical representation of King's Landing, which instantly transforms into an ominous, icy scene. Visitors will have a virtual torch to act as soldiers in the virtual experience.
"Our journey with Magic Leap to transform industry and consumer experiences starts today with the launch of the Magic Leap One only available from AT&T," said John Donovan, CEO, AT&T Communications, in a prepared statement. "Together with Magic Leap, we're making the future of education, telemedicine, sports, entertainment and everyday experiences extraordinary. But there's so much more creativity ahead. 5G will help drive the next generation of spatial computing that will deliver immersive, interactive content everywhere."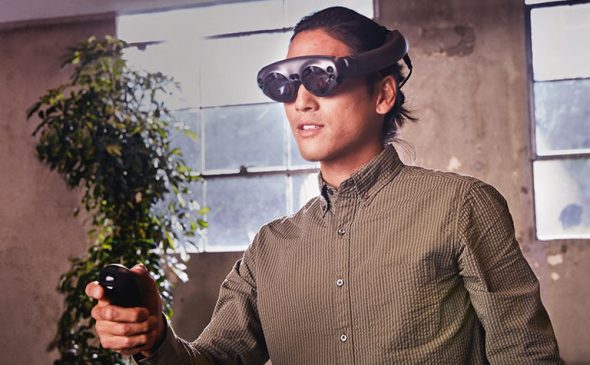 AT&T invested in Magic Leap back in 2018 and gained certain exclusive sales opportunities for Magic Leap One. AT&T is the exclusive wireless distributor for the spatial computing platform, which enables augmented and virtual reality (AR/VR) experiences.
"AT&T's investment in 5G will enable the widespread adoption of emerging and innovative technologies like Magic Leap's spatial computing and will help to redefine how we access and experience everything from work, play, communication, media, healthcare and education," said Rony Abovitz, CEO of Magic Leap, in a prepared statement. "The Magic Leap team and I are excited to take this next step in our exclusive partnership, tapping into AT&T's vast retail distribution and the Magicverse innovations that will be powered by their game changing 5G network."