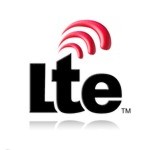 AT&T said its LTE-M Internet of Things (IoT) network will be available nationwide by the end of second quarter. That's ahead of schedule, the company said. The news follows successful testing with a pilot network launched in California in October. Since then AT&T has added an additional testing site in Columbus, Ohio.
The company said it is testing LTE-M network and chipset technology with seven companies to support a range of IoT applications. AT&T has referenced some of these companies and applications before – including Samsung and Pepsi, as well as connected cars and smart water meters. In addition, the press release references tests underway involving smart pallets, shipping containers and home security and automation.
LTE-M Internet of Things Network
As an AT&T executive explained in an interview with Telecompetitor back in October, AT&T can deploy LTE-M through a software upgrade to the company's existing LTE network.
In comparison with traditional LTE, LTE-M offers greater range and longer battery life, but less bandwidth. LTE-M supports bandwidth of up to 384 kbps or 1 Mbps, depending whether it is used in full-duplex or half-duplex mode. It is also designed to work in locations with spotty cell coverage, such as basements, where IoT devices may have to be located. To help ensure data gets through, each signal is sent multiple times.
LTE-M, also known as Category M1 LTE, is one of several network technologies that can support the Internet of Things – and AT&T Vice President of Product Development for IoT Solutions Cameron Coursey told us he believes LTE-M will co-exist with some other options, including Category 1, another form of LTE that has been deployed by AT&T and Verizon. Category 1 specifications call for higher bandwidth – up to 10 Mbps. But LTE-M components are expected to be less costly than Category 1 components, suggesting that developers of IoT applications are likely to prefer to use LTE-M where possible.
Coursey told us he hoped that the cost of LTE-M modules will be as low as five dollars after economies of scale kick in.
While some developers are likely to use LTE-M to support entirely new applications, such as smart pallets and smart beverage fountains, others may use the technology to gain new capabilities for existing applications. For example, Telular – one of the companies AT&T references in the LTE-M expansion press release – already offers cellular communications for home security and automation. But it's not surprising to see Telular taking an interest in LTE-M, considering that it is designed to offer longer range and battery life.