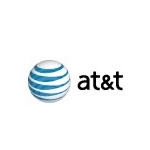 AT&T Saturday lowered the price for its family plan wireless offering. Families of four can now get unlimited talk and text along with 10 gigabytes of data for $160 a month – a decrease of about 20% from previous pricing, according to a Wall Street Journal estimate.
The move is another example of how competitive the wireless market is becoming. It comes not long after AT&T announced a limited-time $100 credit for new smartphones as well as a limited-time promotion that pays customers $100 per line for switching from T-Mobile. Both limited-time offers end March 31, but the company's website does not show an expiration date for the new family plan pricing.
AT&T's latest moves undoubtedly were triggered, at least in part, by aggressive moves that T-Mobile has made lately. Last month T-Mobile launched its own program that pays customers for switching from competitors, offering a credit of up to $300 for turning in old devices and a payment of up to $350 per line in early termination fees.
The information about AT&T's newest offering on the company's web page suggests that the offering is aimed more at Verizon customers than those of T-Mobile, however. According to the website, customers would pay $260 monthly for a family plan equivalent to what AT&T is offering for $160.
In an announcement of the new family plan pricing, AT&T also made a point of touting the coverage and quality of its network. The company noted, for example, that:
RootMetrics® ranked AT&T 1st or tied for 1st in combined (call, text, data) performance in 93 of 125 cities in the second half of 2013 – more markets than any other carrier. The company's next closest competitor was tops in 68 markets. All other wireless companies were tops in only five markets combined.
AT&T's 4G LTE network now covers nearly 280 million people across the country – that's more than 60 million more people than Sprint or T-Mobile covers.
When it comes to voice, AT&T is in a dead heat with Verizon for fewest dropped calls, at less than one percent. The company's other two national competitors have twice as many or more dropped calls.
AT&T's 4G LTE network was recognized as delivering faster average download and upload speeds than any of its competitors in PCWorld/TechHive's most recent 20-market speed tests.
AT&T was named as America's fastest 4G LTE network in PC Magazine's most recent study. The company swept the top rankings in all six U.S. regions, and ranked 1st in 24 of the 30 markets.
AT&T may have included these data points in response to data released from T-Mobile last month which, according to that company, showed that it had the fastest wireless network.