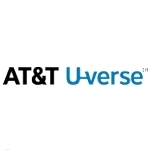 AT&T yesterday launched a promotion that many of its competitors will have difficulty matching. The company said it will offer up to one year of free U-verse High-Speed Internet service in parts of several states for small business customers that meet certain criteria.  The offer leverages the company's landline and wireless networks, making it difficult for cable or wireless competitors other than Verizon to match.
The move comes just a week after Verizon also launched a promotion that relies on its landline and wireless assets, suggesting that both companies may be feeling competitive pricing pressure.
AT&T's new free offer is on U-verse broadband speeds of up to 6 Mbps. Business customer will get one year of free service if they meet any of three conditions:
They are new AT&T wireless business customers adding Mobile Share Value 10GB or higher plans
They are existing AT&T mobility business customers migrating to AT&T Mobile Share Value 10 GB or higher plans
They are existing business customers on Mobile Share Value 10 GB or higher plans
As an alternative to the free 6 Mbps service, business customers who want higher speeds can get a $35 monthly discount on service speeds of up to 45 Mbps if they meet any of the three conditions.

"With this new offer we're providing a one-two punch – best-ever value on Mobile Share Value plans, coupled with free AT&T U-verse High Speed Internet," said AT&T in several press releases that went out about the new offering. "Our customers can enjoy significant savings and, at the same time, access key wired and wireless technologies that will help take their business to the next level."
The AT&T offer will be available through April 30, the company said. The promotion is available to small businesses in parts of several states including California, Kansas, Texas, Missouri, and South Carolina.
Unlike AT&T's offer, the offer that Verizon announced last week is aimed primarily at residential customers. Verizon is offering a savings of $20 a month for customers who have a smartphone on its network and who subscribe to the company's FiOS Quantum triple-play bundle.
The wireless market has become increasingly competitive since T-Mobile launched its Un-carrier strategy last year. And with their traditional pay TV market having reached a saturation point, cable companies are getting more aggressive on the broadband front by, for example, upping broadband speeds for service tiers without increasing prices.
Having wireless and landline network assets could be AT&T's and Verizon's secret weapon in both the wireless and landline broadband markets.