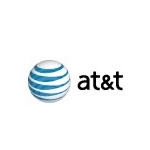 AT&T announced a new bundling promotion, 'Buy Two, Get One Free', which offers free broadband for six months for customers who bundle U-Verse TV with wireless or home phone service. The new promotion takes aim at cable competitors, who for the time being, can't offer a mobile wireless bundle component.
Customers have to sign up for the U-Verse TV U200 package (or above) and either a Nation 450 wireless plan (or above) or U-verse Voice Unlimited to receive U-verse High Speed Internet Pro free for six months. U-Verse Voice Unlimited is AT&T's new IP voice powered home phone service and is not traditional TDM home phone service. Their Internet Pro offer is a DSL powered broadband service, offering up to 3 Mbps downstream  and 512k upstream. The offer is currently only available in Midwest U-Verse markets (Illinois, Indiana, Wisconsin, Michigan, Ohio), but will expand to other U-verse markets in the coming weeks.
This is the first promotionof its type of many to come from telcos who can bundle wireless and video or broadband. They will try to leverage their competitive advantage of mature mobile wireless offerings, as cable competitors try to get their feet wet with wireless. I'm sure Verizon will be announce a similar high profile promotion soon.