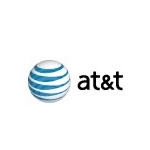 AT&T announced the launch of Max Turbo, their latest and fastest DSL broadband tier. Max Turbo offers 24 Mbps downstream and 3 Mbps upstream. The new tier is currently available in AT&T's Austin, San Antonio and St. Louis markets, with plans to roll it out in others.
The new tier is priced at $65/month. AT&T is obviously responding to its cable competitors who offer faster speeds, significantly so in some markets, than their DSL infrastructure allows.
AT&T doesn't elaborate, but I suspect their footprint for these new speeds will be somewhat limited to customers within reach of their VDSL (or maybe bonded ADSL2+) equipped cabinets and central offices. AT&T's broadband critics will probably argue these incremental speed upgrades are not enough to effectively compete with DOCSIS 3.0 equipped cable competitors. Ultimately, the market will decide.