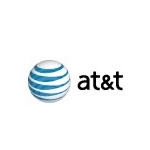 AT&T is dispensing with different price tiers for different DSL speed packages, at least temporarily. Their new any speed, one price DSL campaign (use zip code 78734 if prompted) offers DSL tiers of up to 1.5 Mbps, 3 Mbps, or 6 Mbps for $24.95/month. There are some restrictions including a 12 month contract, with an early termination fee of $150.
All plans provide free 'AT&T Wi-Fi Basic' service and the 3 Mbps and 6 Mbps plans also include rebates (in the form of prepaid Visa cards) for either a DSL modem ($75) or a Wi-Fi enabled home gateway ($100). Customers are required to purchase an AT&T access line to qualify for the promotion.
It's an interesting approach to generate DSL subscriptions (and maintain access lines). I'm not quite sure why anyone would select the 3 Mbps tier when you can get the 6 Mbps tier for the same price, with the same features.