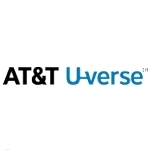 AT&T recently hinted about their 3D TV plans. They've now made it official. AT&T will offer 3D TV through the launch of ESPN 3D, just in time for the FIFA World Cup Soccer tournament.
"Because of our advanced IP technology, AT&T U-verse customers can be confident that they'll have access to the latest TV innovations — whether it's your favorite content across your devices, interactive apps, or 3DTV," said Dan York, president of content, AT&T.
The new 3D service is available to U-verse TV HD customers with the U100 package or above, and is offered for an additional $10/month. Customers will still need a 3D capable television (and the glasses).
I've commented before that I thought AT&T was relatively quiet, at least in comparison to its competitors, namely Comcast and DirecTV, relative to 3D TV. Given the additional bandwidth requirements to deliver a 3D channel (which I've seen estimates that range from 15 MB to 30 MB), I speculated that AT&T isn't exactly thrilled at the prospect of mass 3D adoption, given the bandwidth constraints of their FTTN delivered IPTV service.
But, for now, it's a relatively low risk proposition. At the moment, the market for 3D TV is trivial. I doubt seriously that current 3D TV demand could impact AT&T's network in a material way.
That could change if 3D TV takes off. The high bandwidth requirements of 3D TV en masse would have a material impact on AT&T's network, at least as its currently configured. AT&T would have to respond – maybe even bite the bullet and take fiber all the way to the home, or risk expanding the poor network performance reputation they have with iPhone to their wireline broadband network as well.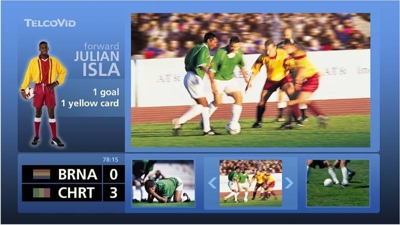 In addition to the 3D coverage, AT&T will also offer a World Cup app,  which includes a 'Multiview' channel allowing customers to watch up to four ESPN soccer coverage channels at one time. The app also "brings athlete bios, groupings and the latest team standings straight from South Africa to your U-verse TV screen." Interestingly enough, the picture above from several years ago, courtesy of Microsoft (which powers AT&T's U-verse IPTV), demonstrates how a soccer app could look. The vision of IPTV is coming true and providing competitive differentiation for service providers like AT&T.