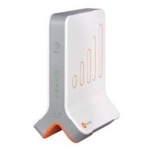 AT&T is soft launching their version of the femtocell, called a microcell. The new device routes wireless traffic inside a home or business over a broadband connection, rather than through AT&T's wireless towers. Conceivably, femtocells provide better indoor coverage for wireless devices. Sprint, and Verizon have their own femtocells.
Femtocells are an experiment at best, for now. They have a lot to prove, including whether consumers en masse will agree to pay additional fees for what many consider should be a part of their standard wireless subscription fee. Femtocells average about $20/month in extra fees, plus $150 or more to buy the device. Not exactly a bargain, especially in this economic environment. Needless to say, they haven't caught wildfire.
Perhaps Verizon and AT&T will look to bundle femtocells free of charge to customers who take at least a triple play bundle which includes a wireless component. That would give them some additional competitive advantage over cable and it just seems like the right thing to do.