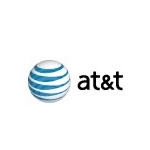 Network traffic continues to soar as broadband connectivity expands and end users make greater use of a wider variety of connected devices and data-hungry software applications. Growing adoption of augmented and virtual reality (AR/VR), 4K video and Internet of Things only adds to the trend.
All that poses challenges for enterprise-scale businesses, broadband carriers and ISPs in particular. A company blog post from AT&T's SVP of Domain 2.0 Architecture & Design shines a light on how they are pioneering development and deployment of software-defined networking (SDN) and network functions virtualization (NFV) in a bid to keep up and gain a competitive edge.
AT&T SDN/NFV Initiatives
Several years ago AT&T initiated an ambitious plan that entailed making use of SDN and NFV as the means to transform and upgrade its network infrastructure, SVP Andre Fuetsch recounts in an Aug. 17 blog post. Recognizing the benefits collaboration could bring, management struck up a cloud network innovation partnership with Intel to realize its strategic aims.

Most recently, AT&T and Intel have been collaborating on projects aimed at incorporating next-generation 5G broadband wireless and unmanned aerial vehicle (UAV) drone technology into its evolving new ¨software-centric¨ network architecture, Fuetsch highlights.
AT&T also is joining Intel's ¨Super 7,¨ a group of leading Web and cloud companies aiming to push the envelope and improve network and data center design. AT&T would be the first broadband carrier to join the group, making it ¨Super 7+1,¨ Fuetsch writes.
As a ¨Super 7¨ member, AT&T is looking to optimize NFV packet processing efficiency for the AT&T Integrated Cloud (AIC). Company researchers will also define reference NFV architectures and align them with its network transformation plans in a bid to bring them to fruition sooner.
Faster, lower cost introduction of new cloud software and services are among the key prospective benefits AT&T, Intel and others are looking to gain from SDN and NFV. Making use of open source software and Intel processors are core facets of their collaborative efforts. That includes staying actively engaged with open source groups such as OpenStack, OPNFV, OpenDaylight, ON.lab, OpenContrail, the Open Compute Project and others, Fuetsch points out.