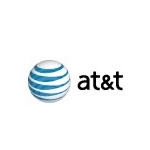 AT&T's adding several new enhancements to its U-verse IPTV service, the company announced yesterday.
In what's turned into a hotly competitive race between major telecoms providers to introduce new software applications that give viewers greater control and flexibility of what they watch, how they watch it, and when they watch it, AT&T is introducing the following:
Multiview enables subscribers to watch multiple channels at one time;
TV Awards and New Shows helps viewers keep abreast of the season's award shows and premieres;
A new Media Share feature lets subscribers personal photos and music files from PCs to their U-verse TVs.
The new applications will be provided at no extra charge to U-verse customers. "The apps and features available with U-verse TV give you new ways to watch and interact with the shows you love," said Jeff Weber, vice president of video services for AT&T Mobility and Consumer Markets, in a news release.