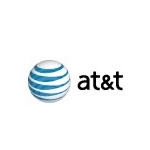 Despite the ongoing high unemployment rate, AT&T CEO Randall Stephenson told CNN Money that it's not easy filling job openings.
"We are interviewing 11 people to find one qualified candidate," he said. "It's stunning to me."
AT&T hopes the pool of skilled workers will expand in the future as a result of a recent expansion in its Aspire program, which provides grants to schools, non-profit organizations and researchers for programs aimed at boosting high school graduation rates. In the past four years AT&T has spent $100 million on the program and it recently committed to spending an additional $350 million.
An important aspect of Aspire is a job shadowing program through which high school students spend time with an AT&T employee. To date 100,000 students have been involved in the job shadowing program, in which Stephenson has personally participated. The CNN story cites a Junior Achievement study that found that eight out of 10 students who participated in job shadowing were more likely to graduate than peers who did not participate.
The CNN report suggests that the sorts of jobs AT&T needs to fill include those that involve fiber trenching, cell site construction and set-top box installation—jobs which, as Stephenson noted, cannot be filled abroad. That should be good news to some Telecompetitor readers.
One does have to wonder, though, whether AT&T has considered retraining other employees whose jobs have been eliminated. According to the CNN report, AT&T has 10,000 fewer employees than it did a year ago.
The author doesn't indicate how many of those jobs were unionized, but I'm guessing it's a significant percentage—and that a desire to minimize dependence on union labor also may be at play here. One also can't help wondering if AT&T intentionally invited CNN to participate in a job shadowing event to tout the Aspire program as a means of drumming up some good will at a time when the company is mired in contract negotiations with the Communications Workers of America.