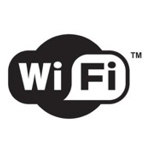 AT&T's Wi-Fi hotspot business is, well, hot. More users logging on from smartphones, tablets and other mobile devices continues to lead to skyrocketing Wi-Fi hotspot usage across the telecompetitor's network, AT&T reported in a Jan. 26 news release. AT&T Wi-Fi network traffic nearly tripled in 2011 versus network traffic for 2010, the carrier said. More than a billion AT&T Wi-Fi connections were made during 2011, with 486.9 million connections made in 4Q.
Other highlights for 2011 include:
A 550% increase in monthly Wi-Fi data uploads from mobile devices
Connections more than tripled in 4Q versus 154 million connections made in 4Q 2010
More than three million connections per day were made to the AT&T Wi-Fi Network by users, exceeding total connections made in the entire month of December in 2008
AT&T Wi-Fi Hot Spots increased more than 60% from 2008 through 2011, with Cloud services supporting increased customer 'syncing' of information across devices
"As AT&T Wi-Fi connections and usage soar at hospitality locations, retail stores, stadiums and enterprise businesses, venues are benefiting by making Wi-Fi available to their customers and employees," elaborated Angie Wiskocil, senior vice president, AT&T Wi-Fi Services. "This extraordinary growth confirms that customers understand the benefits of AT&T Wi-Fi. It's fast, reliable and convenient access that doesn't count against their monthly data plans."
AT&T continues to keep up with the pace of demand by scaling up its Wi-Fi network infrastructure. There are nearly 30,000 AT&T Wi-Fi Hot Spots, around the country, and the number's growing. Most AT&T smartphone customers can access AT&T's nationwide Wi-Fi network at no additional cost, while Wi-Fi usage doesn't count against their monthly wireless data plans, the company noted.
High-traffic urban areas continue to be a focal point for the expansion of AT&T's Wi-Fi network. A seventh major market Wi-Fi hotzone was recently deployed in Indianapolis, which joins other major urban deployments, including in Palo Alto, San Francisco, Chicago and New York City. AT&T rolled out hotzones in 19 NYC park locations, via which more than 1 million connections were made.
Event venues and the hospitality industry are other growing Wi-Fi market segments for AT&T. This quarter, the company announced an agreement with a new sporting venue to offer Wi-Fi inside the arena, while it also recently completed the acquisition of Montreal's Wi-Fi management services provider Superclick, which specializes in delivering Wi-Fi services to the hospitality industry. Hotel locations account for roughly 45% of of total AT&T Wi-Fi network traffic, according to the telecompetitor.