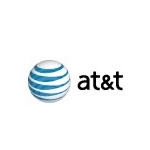 AT&T sees substantial opportunity in providing secure communications for a new twist on the smart grid – enabling enterprises with their own backup generators to gain discounts from their utility company by switching to backup power during peak load times. The carrier is even considering adding its own backup generators to the mix, said Jim Huempfner, vice president of AT&T's industry solutions practice, in an interview.
Traditionally backup generators, which are typically gas fired, are a more costly alternative to traditional electrical power. But when the big picture is considered, the use of backup generators may eliminate the need to build new power plants, Huempfner explained, adding that some generators actually may be able to deliver power to the grid during peak consumption times.
AT&T is pursuing the backup generator opportunity in cooperation with Acclaim Energy Advisors, whose partnership with the carrier was announced today, and ILS Technology.
"Acclaim is ultimately our customer," said Huempfner. "They have a history of working with energy management and auditing for customers, including enterprises and commercial and government agencies. They own the relationships."
The role of ILS will be to enable hardware such as generators and power consumption meters to talk in a common language through the AT&T network to Acclaim, which will work with customers and streamline the data flow going back and forth, Huempfner explained.
The partners initially are targeting the state of Texas, which was caught by surprise when the Environmental Protection Agency closed down coal firing power plants that were not expected to come off the grid, said Huempfner. The thinking is that the state regulator ERCOT would administer a system that would draw upon data from a range of sources, including large and small utility companies in the state – and the system would automatically turn on generators at participating businesses and government entities using machine-to-machine communications.
AT&T would be responsible for providing the communications links underlying these connections, while ERCOT's role, Huempfner said, will be similar to that of an air traffic controller.
"And you can think of Acclaim at the bridge between consumers and grid operators and ERCOT," Huempfer said.
AT&T and its partners anticipate pursuing similar opportunities in other states – but each one is a little different, said Huempfer. In some cases administration would be at a smaller geographic level, while in other cases it might span multiple states.