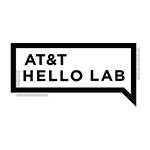 Although there are skeptics, major telecom service providers appear undaunted in their pursuit of opportunities to create content for non-traditional outlets, including over-the-top video offerings, mobile and social media. The latest move involving telcos in the content business comes from AT&T, which announced plans today for its second year of AT&T Hello Lab multi-platform content.
Companies like AT&T and Verizon are pursuing content opportunities as mobile subscribership has reached a saturation point and as traditional pay-TV offerings lose ground to over-the-top and other entertainment options. Most AT&T Hello Lab content – like Verizon Go90 content — is available for free, but the companies see opportunities to generate targeted ad revenue from these offerings. For AT&T, which last year launched over-the-top video offering DIRECTV NOW, unique content is also seen as a way of differentiating its service in an increasingly crowded OTT video field.
AT&T Hello Lab
AT&T Hello Lab, launched early last year, is what the company describes as a "collection of original entertainment created by, for and with Millennial and Gen Z audiences on social media." According to AT&T, Hello Lab garnered 117 million views, 832 million impressions and 30 million fan engagements in its first year.
Many of the offerings are relatively short. A video in the company's "@SummerBreak" program, for example, might last 10 minutes.
As the company explains, "[f]ans not only engage directly with their favorite creators; they also participate in driving stories forward." For example, one of the Hello Lab offerings launched last year involved on-line author Grace Helbig writing the first and final chapter of an eight-part on-line novella, with readers submitting the intervening chapters for Helbig's review and ultimate publication.
"The more we connect . . . the better it gets," says a promotional video for AT&T Hello Lab.
[embedyt] https://www.youtube.com/watch?v=tixv2mN4KmE[/embedyt]
AT&T Hello Lab builds on the success of already popular YouTube and social media offerings. For example, last year's "Disappearing Girl" starred Collins Key, a magician who already had garnered a substantial following on YouTube.
This year, AT&T Hello Lab will bring back two of last year's offerings and add two more:
"Schooled" is a video game competition that pits kids against professional gamers. Today's press release directs viewers to look for a twist on the Achievement Hunter YouTube page.
"@SummerBreak," a repeated offering that has more than 700,000 followers, follows a group of California teens through a summer.
"Lost Letters" will debut in the fall of 2017 and is a fan-driven scripted narrative that will play out across several popular YouTube channels.
A debuting mentorship program will pair emerging talent of underrepresented communities with entertainment industry veterans to create material that will be released on DIRECTV NOW and other platforms.
Telcos in the Content Business
Skeptics see telecom corporate culture as incompatible with innovative content creation. But both AT&T and Verizon have sought outside expertise to help with content creation initiatives and have endeavored to keep those entities at arm's length.
AT&T Hello Lab content was created in collaboration with Fullscreen Media's Strategic Content Group. According to AT&T, Fullscreen Media  — founded in 2011 — focuses on "social-first entertainment" and is majority owned by Otter Media, a joint venture between AT&T and The Chernin Group. AT&T has worked with Chernin Group for several years and has described Chernin Group as having "expertise in content, distribution and monetization models in online video."
Verizon, meanwhile, has created a similar joint venture with Hearst and also has been assembling expertise in the technology necessary to deliver new media offerings with the goal of making that a profit center for the company.
Young adult Millennials and, in some cases, even younger consumers are the key target market for telcos in the content business. These age groups have considerably different entertainment preferences in comparison with older age groups and are seen as key to the future success of telco content initiatives. AT&T and Verizon hope to gain the younger consumers' attention and loyalty now with initiatives like Hello Lab and Go90.
It may be years before we know whether telco content initiatives achieve the goals that the telcos have set for them. In the meantime, this is an area that Telecompetitor will continue to follow closely.