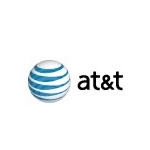 AT&T today said it will offer high-definition (HD) voice using voice over LTE (VoLTE) in certain markets in Illinois, Indiana, Minnesota and Wisconsin beginning May 23.
The technology is still in its infancy, however.
An AT&T spokesman confirmed that customers will only get the full benefit of HD voice if they use an HD voice-capable phone to speak with another person who also has an AT&T HD voice-capable phone and who is also located in an AT&T HD voice market. The spokesman noted, however, that people with VoLTE devices in VoLTE coverage areas get another benefit regardless of who they call: They can simultaneously talk and surf the Internet.
"In the future, we expect that HD voice will work between customers of other carriers," the spokesman added.
Two other carriers – T-Mobile and Sprint – currently offer HD voice capability, in some areas at least, but as of now HD voice only works within each carrier's network.
HD Voice Basics
HD voice uses wideband codecs that transfer sounds over a frequency band that is more than twice as wide as the frequency band traditionally used for cellular voice service. As a result, it more closely approximates the human hearing range and studies have shown that consumers prefer HD voice sound quality over traditional cellular voice.
AT&T currently offers just one handset that supports HD voice – the Samsung Galaxy S4 mini. Moving forward, however, the range of HD-capable devices will likely expand. And once a carrier makes the move to VoLTE, there is little additional cost involved in offering HD voice. Accordingly there was little downside to AT&T's decision to launch HD voice.
TDM-to-IP Transition Plans?
Considering the potential benefits of HD voice, it would seem to make sense for AT&T to use the technology in the TDM-to-IP transition trials the company is planning. Those trials will replace traditional landline voice service with a cellular-based alternative — and one of the planned trial areas has a heavy concentration of senior citizens who undoubtedly would appreciate HD voice sound quality.
The AT&T spokesman didn't answer a question from Telecompetitor about whether HD voice figures into AT&T's plans for the trials, however.