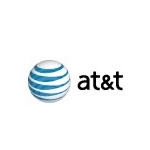 AT&T said today that it will bring its GigaPower gigabit broadband offering to Chicago, Atlanta and three other Georgia markets, including Decatur, Newnan, and Sandy Spring.
Back in April, AT&T said it was considering making its gigabit service available in as many as 100 cities nationwide, and it now has announced plans for some of the largest of those cities – including St. Louis, Nashville, Jacksonville, and Miami, as well as Chicago and Atlanta.
AT&T Gigabit Markets
It was interesting to note that AT&T's announcements today included quotes from the mayors of each of the five cities. A quote from Atlanta's mayor Kasim Reed was typical of what each of the mayors said. "As a city that prides itself on creating a favorable environment for investment and innovation, I am happy to see AT&T bringing its ultra-high-speed fiber network to the City of Atlanta," said Reed.
Smaller telcos that have been deploying gigabit service have been talking about the importance of community support from local officials – and that lesson doesn't seem to be lost on AT&T either.
When AT&T announced that it was considering the 100 cities, the company noted that it would select communities based on investment case and based on which markets had "the most receptive policies."
Network operators building ultra-high-speed broadband networks increasingly have been looking for cities to help streamline the deployment process through simplified permitting procedures and the like. And Reed's comment about "creating a favorable environment" suggests that Atlanta – and perhaps some of the other four cities also – offered AT&T the sort of policies the company was seeking.
AT&T's GigaPower upgrades are more complicated than those of some other operators. For operators that already deployed fiber-to-the-home, the upgrade to support gigabit service consists primarily of replacing some equipment and increasing backhaul data rates. But GigaPower is AT&T's first foray into FTTH, requiring the company to install fiber in addition to making the other upgrades.