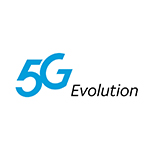 AT&T fixed 5G network trials will reach five total markets by the end of this year, the company announced. The three additional markets joining Austin and Indianapolis include: Waco, Texas; Kalamazoo, Michigan; and South Bend, Indiana.
AT&T is using mmWave spectrum in these fixed wireless trials. Fixed wireless will be the first commercial application for 5G, with deployments coming possibly as early as late 2017, or early 2018. Fixed 5G services from AT&T and Verizon should contribute significantly to service revenues of $1 billion by 2019, according to recent market research. Mobile 5G services will take additional time, perhaps until as early as late 2019.
AT&T says their fixed 5G service in Austin is already producing gigabit type speeds and latency rates of well under 10 milliseconds. These are of course managed trials to a very limited numbers of end users. In Austin, AT&T is testing fixed 5G with a car wash, a church, and some other small businesses, according to the company.
"At the apartment unit, we set up a fixed wireless 5G home with multiple applications running simultaneously over the fixed wireless 5G connection," AT&T notes in a press release. "We streamed DIRECTV NOW, 360 video, and international videoconferencing – demonstrating how people can live, work, and play in a connected home of the future."
In the new trial markets, AT&T says they will increase the number of trial participants to include universities, hospitals, churches, restaurants, and other small businesses.
AT&T is partnering with Ericsson, Nokia, Samsung and Intel on these 5G trials. Ericsson provides 28GHz radios, virtualized RAN and a full 5G virtualized core for the Waco trial. Samsung is providing 5G compliant customer premises routers, as well as a virtualized core and vRAN solutions for the South Bend trial.
Pre-5G Standard Work
These are pre-5G standard trials, but AT&T and its partners are providing 3GPP with lessons learned in 'real time' that will contribute to the ultimate 5G Release 15 standard. As a result of this and other pre-5G standards work, AT&T says they expect commercially viable standards-based equipment to be available within six months of the standard's completion. In contrast, AT&T points to the previous wireless generation of 4G, where LTE equipment was not available for 12 – 18 months after completion of the standard.