An ongoing AT&T Fiber expansion is well underway and will reach 51 major metro markets by the end of this month. Market launches for AT&T Fiber in the month of February will include Columbia, S.C.; Jackson, Miss.; Knoxville, Tenn.; Milwaukee, Wisc.; and Shreveport, La.
AT&T's fiber gigabit reach now includes 4 million households, of which 650K are apartments and condo units. AT&T claims their fiber network is the largest FTTP network in the 21 states in which the company offers residential Internet service. By mid-2019 AT&T Fiber expansion will reach a minimum of 12.5 million locations across 67 metro areas.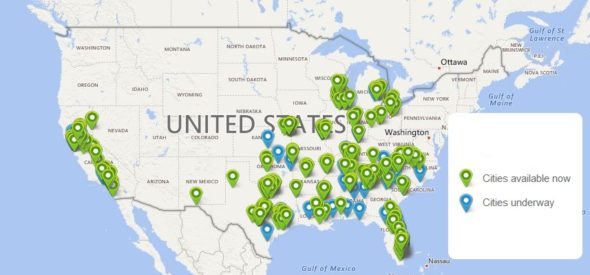 AT&T is  the largest telco provider to be active with new FTTP launches. Verizon completed their Fios FTTP years ago, although they recently added Boston and may add more. CenturyLink and TDS are also expanding their FTTP footprints, but at a much smaller scale. There is wide FTTP activity among smaller tier 3 providers, municipals, and increasingly electric cooperatives as well. AT&T will see increasing competition for gigabit services, as DOCSIS 3.1 powered gigabit service is launched by cable MSOs across the country this year.