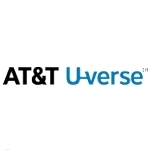 AT&T yesterday announced the introduction of additional free U-verse IPTV applications, including 'Offers on Demand' and 'T'V Caller ID'. AT&T will also offer a premium app, ESPN FULL COURT Multiview.
'Offers on Demand' enables U-verse subscribers to redeem on-screen and U-verse guide-listed discount coupons and watch movie rentals immediately or store them for later use. Integrating U-verse digital voice and TV services,'TV Caller ID' enables subscribers to view their voicemail and Voice Caller ID notifications on their U-verse TV screen (Editor's Note – I'm scratching my head as to why it's taken AT&T this long to launch the TV Caller ID service, given it's a core telephony service, yet cable companies have taken the lead with it, at least among national providers).
TV Caller ID  displays incoming voicemail notifications and voice Caller ID without interrupting what subscribers are watching via a TV screen pop-up for six seconds when a new call comes in or when a voicemail message is received. Previously released "Call History" allows subscribers to view logs of recent incoming calls while "Click to Call" enables them to initiate a call from their TV screen. TV Caller ID will initially be available in the Austin, Texas market and then rolled out to other U-verse markets.
These two latest additions brings to 20 the number of free applications now available to U-verse customers. Twelve of them have been released this year.
"These apps make U-verse services even more useful and interactive for our customers, and that's exactly what every app should do," Jeff Weber, vice president of video services for AT&T Mobility and Consumer Markets, said in the news release. "This has been a big year for U-verse TV applications. We're delivering apps that not only enhance what you can do on your TV screen, but add value across your entire U-verse experience."
ESPN FULL COURT Multiview "lets basketball fans view four channels of ESPN college basketball coverage at one time on channels 4500 and 621." It follows other multiview applications that are also available on U-verse. The serviceis available to ESPN FULL Court susbscribers, which AT&T is offering at a promotional price of $105.