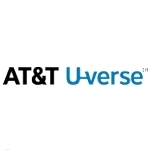 Feeling the heat of the increasing DOCSIS 3.0 threat, AT&T announced they are expanding their fastest DSL tier, Max Turbo, to 120 markets in 22 states. Max Turbo offers broadband speeds of up to 24 Mbps downstream and up to 3 Mbps upstream.
Pricing for the service seems a little high at $65/month, when bundled with U-verse TV. As a value added benefit, AT&T extends free Wi-Fi service at 20,000 Wi-Fi hotspots to its Max Turbo subscribers. AT&T also offers a business version of Max Turbo for $95/month.
AT&T has its work cut out for it. Its broadband competitors, namely cable companies, are significantly raising the stakes with broadband speeds. In some cases, they're offering double and triple the speeds provided by Max Turbo.
Recent data suggests large cable companies are winning the broadband race with large telcos, at least for now. As we reported earlier, Comcast alone added more net broadband subs in the last two quarters of 2009 than AT&T, Verizon, and Qwest combined. Will the expansion of Max Turbo DSL help slow down this cable broadband onslaught?