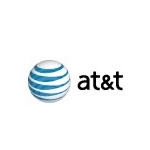 After separating out its manufacturing business back in the 1990s, AT&T again sees a strong product development role for its internal staff, the company reveals in a position paper referenced in a post from AT&T Chief Technology Officer John Donovan last week. In the paper the company also envisions a new – and diminished — role for standards bodies.
"AT&T expects to increase the depth of understanding of our core technologies held by our staff to the point that they can integrate and even design . . . systems from scratch," the company says in the paper titled "AT&T Vision Alignment Challenge Technology Survey: AT&T Domain 2.0 Vision White Paper."
The company says it is making this move as a means of reducing its reliance on one or two key vendors for specific technology requirements.
"AT&T expects to develop key software resources in a way that they can be openly used, and cannot be lost through the acquisition or insolvency of a vendor partner," the company says. "This pivot will enable AT&T to do business with startups and small businesses that we might have deemed too risky in the past."
This approach works for "large successful Internet scale companies" says AT&T in an apparent reference to companies such as Google and Amazon. Those companies demonstrate "a pattern toward in-sourced or jointly open-sourced development of the key technologies and systems needed to support their core business."
AT&T wants to be able to do business with smaller companies because they "demonstrate the large fraction of innovation and agile development in the marketplace" the company says.
Doing business with small companies will be a "key element" of the Domain 2.0 technology vision that AT&T announced last week – a vision that calls for using software defined networking (SDN) and network function virtualization (NFV) to make the AT&T network more agile and efficient. (SDN separates the control plane from individual network elements, and NFV uses centralized intelligence to control generic network devices.)
Not all of the companies that AT&T plans to work with will be small ones, however. In last week's Domain 2.0 announcement, the carrier said it will work with Ericsson, Tail-F Systems AB, Metaswitch Networks and Affirmed Networks to develop its network vision.
Re-inventing standards bodies
The vision outlined in AT&T's white paper also calls for a new role for standards
In a critique of today's standards process, the company notes that "Traditionally carriers interested in a new architecture would gather with their suppliers and start a new standardization activity in one or several [standards development organizations]… The standards body would gather requirements from interested parties, work out backwards compatibility and negotiate an outcome that was mutually acceptable and described the end-to-end system as an optimized and tightly coupled whole. This process was… lengthy and expensive, diminished a carrier's ability to navigate their own technology transitions and often created entities that fail to serve the interests of the companies that fund them."
As an alternative, AT&T says "the goal of standards activities are better targeted toward smaller, re-usable components that can be composed and recomposed into various systems and architectures."
Most of the news coverage of AT&T's press release last week focused on the announced vendors. Not many, if any, reporters clicked the hotlink to the position paper included in a blog post from AT&T CTO John Donovan. But in addition to the new vision for vendors and standards bodies, the position paper also outlines many other interesting ideas.
Check out our summary of the AT&T Domain 2.0 position paper on the Telecompetitor Plus website. If you're not a Telecompetitor Plus subscriber, you can sign up for a free trial subscription.