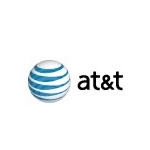 AT&T has assembled a wealth of online tools and resources to support its Digital You online safety initiative announced today.
The company worked with organizations such as Common Sense Media, the National Cyber Security Alliance, The Family Online Safety Institute and others in assembling the Digital You resources and in preparing several key web pages with links to the various resources.
"The digital age provides us with wonderful, life-enhancing opportunities as well as the occasional challenge," says AT&T on the Digital You home page. "Whether you are getting your first device, your child is starting to explore the Internet, or you rely on your smartphone for everything from paying the bills to taking photographs, Digital You, created in collaboration with Common Sense Media, can help you with privacy, safety and security as you connect online."
According to its website, Common Sense Media aims to "empower parents, teachers, and policymakers by providing unbiased information, trusted advice, and innovative tools to help them harness the power of media and technology as a positive force in all kids' lives."
AT&T Digital You
The Digital You home page is divided into several different sections, including:
Especially for Parents
Especially for Youth
Especially for Digital Newcomers
Especially for Users with Disabilities
Privacy and Security Tools
A Spanish Language Section
Clicking on the header for any of these sections brings the user to links to a wide range of useful resources. Some of the more useful resources I ran across include:
A glossary of commonly used apps and online acronyms such as YOLO for "You only live once"
Family media agreements to be signed by parents and children and tailored to three different age groups, including grades K-5, 6-8, and 9-12. The agreements indicate what the child and the parent pledge to do. For example, on the form for grades 9-12, the child pledges – among other things – to "stop talking to anyone who makes me feel pressured or uncomfortable or acts inappropriately toward me," while the parent pledges to "respect my privacy and talk to me if they have concerns."
A checklist that parents can use to gauge whether a child is ready for a cellphone
Videos about cyber-bullying
Tip sheets for new customers on how to use smartphones and tablets
Digital Compass, an on-line game designed to teach children about cyber security
AT&T keeps self-promotion to a minimum, but the website does include a link to information about AT&T Smart Limits service, which can be used to limit phone use during certain times of day or night, check in on daily phone activity, set text and purchase limits and block numbers and cellular data.