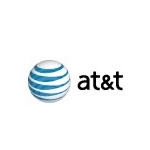 Updated 
AT&T today confirmed reports that it plans to shut down its 2G network. In a statement, the company said it plans to fully discontinue service by approximately January 1, 2017.
Sources in the machine-to-machine industry told Telecompetitor several weeks ago about AT&T's 2G shutdown plans but the carrier declined to confirm those plans at that time. The m2m sources also predicted a wake-up call for users of millions of m2m devices that rely on 2G-based GPRS mobile data connectivity, which potentially could be stranded as a result of AT&T's actions. And today associations representing smaller wireless operators also expressed concerns about AT&T's decision.
In its statement, AT&T said the decision to shut down 2G, "will enable us to free up spectrum for added capacity on our mobile Internet network." The company added that "Well in advance of this change, we will reach out to our relatively small percentage of 2G customers and offer them options to meet their needs."
According to a Wall Street Journal report published this morning, approximately 12% of AT&T contract wireless customers have 2G handsets. And it's true that a 2G shutdown is not likely to have a big impact on AT&T's traditional cellphone business, where consumers frequently update their devices. But the impending shutdown is of greater concern to the m2m industry, where devices are expected to be swapped out as infrequently as once per decade. And some wireless carrier associations say AT&T's decision could negatively impact their ability to roam onto AT&T networks.
Alarm industry impact
Of particular concern in the m2m industry are cellular alarm communicators, which have been installed heavily since the landline phone cord-cutting trend began. Citing data from the Alarm Industry Communications Committee, Syed Zaeem Hosain, chief technology officer for m2m connectivity provider Aeris Communications, said approximately five million cellular alarm panels have been installed – and virtually all of those use GPRS for communications offered primarily by GSM operators AT&T and T-Mobile.
The alarm industry, like some other m2m users, made the decision to use GSM-based GPRS because at the time the only widely deployed mobile data networks were 2G, and GPRS devices were less costly than CDMA-based alternatives that would operate on the Verizon and Sprint networks.
T-Mobile told Telecompetitor several weeks ago that it also plans to begin shutting down its 2G network beginning in 2012 and that over time it would reduce the spectrum allocated to GSM to a very small amount (<10 MHz). A Verizon spokesperson told the WSJ it expects to keep all of its networks running for the forseeable future, but those networks are of no use for existing GPRS devices.
Alarm communicators that use 3G or a choice of 3G or 4G for communications are just beginning to appear on the market – and alarm installing companies now face the task of, at a minimum, moving customers to the T-Mobile network, or more likely, converting customers from the older communicators.
Not surprisingly, AT&T's own security monitoring service, announced back in May, is designed to use 3G communications.
At least the alarm industry already has begun work on 3G communicators. Hosain said manufacturers of some m2m devices have not yet begun the process to redesign their products to work with later-generation networks.
The cost of 3G and 4G components for m2m communications are considerably higher than for 2G, noted Kurt Hochanandel, product marketing manager for m2m equipment manufacturer Eurotech. When Telecompetitor researched last month's post, Hochanandel told Telecompetitor that while the components required to put 2G GPRS on an m2m device cost as little as $10, equivalent 4G components cost as much as $120 and 3G components cost as much as $40 to $90, depending on form factor.
Small carrier concerns
AT&T's decision to shut down 2G will have "massive repercussions" in the wireless industry and could "irreparably harm rural carriers," said the Rural Telecommunications Group in an email to Telecompetitor today. The RTG also raised the possibility that the FCC may need to require carriers to maintain a portion of their spectrum devoted to backwards-compatible 2G network for all carriers to access unless certain issues are resolved.
The problem is three-fold, RTG said. The issues involved include "not enough national 3G/4G coverage; failure by the Twin Bells to enter into commercially acceptable 3G/4G roaming agreements; and systemic problems in how roaming agreements are thwarted by a lack of interoperable mobile devices."
AT&T, like all mobile carriers, is obligated to provide voice and data roaming to requesting carriers, the RTG noted. However, to date, AT&T has been slow to provide national HSPA (3G) roaming to small carriers and doesn't even offer roaming on its LTE (4G) network, RTG said.
"Even if AT&T (or Verizon for that matter) did offer inbound roaming on a nationwide basis, customers of smaller carriers are prevented from roaming onto those networks," said RTG. "This inability to roam is due to the fact that AT&T and Verizon are strong-arming the mobile device vendor community into making next-generation mobile broadband devices that are not interoperable, especially in the 700 MHz Band. If small carriers and the rural customers they serve are incapable of buying interoperable 3G/4G devices and AT&T and Verizon are unwilling to even enter into truly national 3G/4G roaming agreements, then this may be a sign that the FCC should intervene and require carriers to maintain a portion of their spectrum devoted to a backwards compatible 2G network for all carriers to access until such time that there really is national (and accessible via devices and interoperability) 3G/4G roaming coverage."
In a statement, Steven K. Berry, president and CEO of the Rural Cellular Association, said AT&T's news illustrates that "We are in a 3G/ 4G world and discontinuation of these networks emphasizes the need for 3G and 4G roaming agreements and devices."
He added that, "The FCC should recognize this further increases the need for interoperability and interconnection. Competitive carriers must be able to 'get to the next G' and compete with the largest carriers and provide robust services to their consumers."