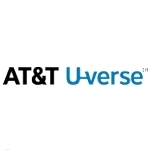 AT&T limited its options when it decided not to go with FTTH for its IP triple play platform, U-verse. They chose VDSL instead, presumably to save cost over a more expensive FTTH build. There are valid arguments on both sides of the debate as to whether AT&T's strategy was the right move. One down side to the decision though, is their limited options for increased performance.
Take their recent decision to go with pair bonding. This technology allows AT&T to leverage two copper pairs (instead of a single pair) to deliver triple play services, increasing bandwidth capacity and/or reach for the distance and capacity challenged DSL powered U-verse platform. Therein lies the rub – AT&T has to choose either distance gains or increase in bandwidth capabilities, when in reality they need both.
Apparently AT&T has chosen the former – increase in distance and reach for the U-verse platform via pair bonding over increasing broadband speed for eligible U-verse customers (both current and potential). AT&T previously hinted that speed increases were being seriously studied for their pair bonding strategy. But last week, they confirmed increasing the reach of U-verse was the priority for pair bonding.  Apparently getting video to more customers is more important than increasing bandwidth speeds to existing customers.
It's an interesting decision, given that most U-verse subscribers will max out with 18 Mbps for broadband speed, although a select number of customers who are within reach of their neighborhood VRADs will get access to 24 Mbps. Given the rising DOCSIS 3.0 competition posed by cable companies who are routinely offering 50 Mbps tiers and also approaching 100 Mbps options, does AT&T's decision make sense?