AT&T partnered with Vanderburgh County, Indiana for a broadband public-private partnership (PPP), which will eventually bring fiber to 20K locations throughout largely rural Vanderburgh County.
The total cost of the project is $39 million, with AT&T pitching in close to $30 million, and the county contributing just under $10 million, with funds made available from the American Rescue Plan Act of 2020.
AT&T CEO John Stankey was on hand, with County Commissioner Cheryl Musgrave, as the first customers were lit with AT&T Fiber, which will offer symmetrical speeds of up to 5 Gbps.
It's interesting that the CEO of AT&T would show up for a relatively tiny market launch (in the context of the behemoth that is AT&T) like rural Vanderburgh County. AT&T doesn't exactly have a history of celebrating its rural market initiatives.
But that was before the funding bonanza that is now in play for rural broadband and the opportunity it brings to companies like AT&T, who historically hasn't been pursuing rural market expansion.
John Stankey's presence illustrates a new reality. AT&T and other large national carriers, including cable companies like Charter and Comcast absolutely intend to get their share of the billions of dollars that are now flowing.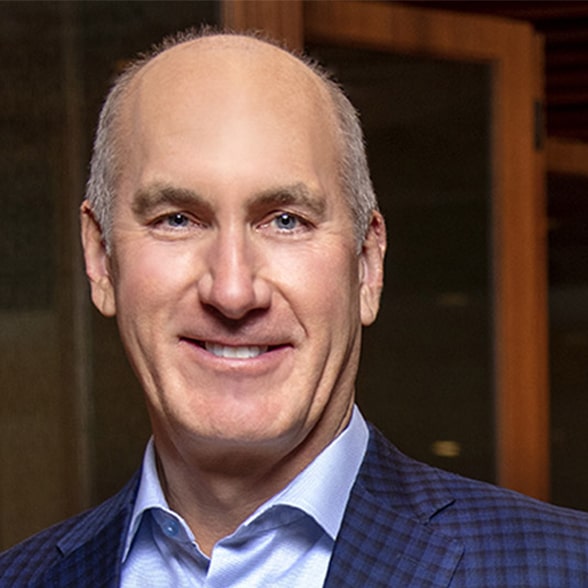 "AT&T is committed to connecting more Americans to reliable, high-speed broadband internet in several ways, including expanding and upgrading our network and participating in the federal Affordable Connectivity Program (ACP)," a press release notes.
It looks like the Vanderburgh AT&T PPP project is a model the company hopes to pursue, along with other government funding programs. In fact, AT&T is already quite active with PPP projects in the state of Indiana.
Stankey doesn't mince words. "We have a once-in-a-generation opportunity to bring high-speed, reliable broadband to communities across the country," he said. "Combining public sector funding and private sector investment is the most cost-effective way to ensure more Americans are able to take advantage of robust connectivity. This type of public-private partnership can serve as a model to help close the digital divide once and for all."
It's a sentiment he's previously expressed. On the company's 2Q22 earnings conference call, Stankey lobbied for more partnerships between states that receive federal broadband funding and AT&T.
"I would point out there is no company that's building 2 million connected locations of fiber in six months like we are, we are scaling in a way that no one else is," said Stankey on that call. "I think at the end of the day, states that care about somebody who is reputable, that can execute, that has a mature supply chain and the scale to, should make us very competitive for this money."
The broadband funding table, as big as it is, is getting more crowded by the minute.