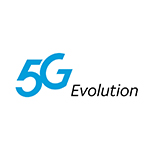 The AT&T 5G roadmap is well underway and one has to look no further than Austin and Indianapolis to see where AT&T is headed, according to Scott Mair, AT&T senior vice president for technology planning and engineering. Mair outlined this AT&T 5G roadmap this morning at the Wells Fargo Securities 5G Forum in New York.
AT&T's 5G plans flow from what they are doing today with 4G LTE, Mair highlighted. In Austin and Indianapolis, they've already deployed LTE-Advanced and LTE-Pro technologies. They will soon layer Licensed Assisted Access (LAA) and carrier aggregation, which will provide a theoretical peak download capability of gigabit wireless.
Mair says the actual real world consumer experience will be 10% to 20% of that theoretical peak. "That means 100 Mbps [for mobile], which is still smoking fast," he said.
Next up for Austin is to load up the network with DIRECTV NOW traffic, AT&T's OTT video service to really test its capacity and capability. "We're going to load up the network, we need real-world experience," Mair said.
Mair said the accelerated roadmap for 5G standards from 3GPP will also help AT&T get to 5G. He cited 3GPP 5G standards for hardware and chipsets to be published by the end of this year, with standards for both fixed and mobile 5G to come around mid-2018. 5G standards for massive IoT will follow by the end of 2019, according to Mair.
"That gives us clarity around what happens with 5G," he said.
Fiber for 5G
Mair is quite comfortable with AT&T's fiber assets, which are critical for 5G. "We have over a million plus route miles of fiber," he said. "We start from a position of strength."
Mair cited AT&T's requirement to pass 12.5 million homes with FTTP as helpful to their 5G aspirations. The requirement came as a condition for approval of the AT&T Directv acquisition. Mair says they'll hit 6 million homes passed by the end of this year.
"As you build fiber deeper, the next need is incrementally cheaper," he said.
That fiber will be needed to backhaul and fronthaul a growing small cell network, which is necessary for 5G. Mair says AT&T will augment their macrocell network with small cells. "We're doing several thousand [small cells] this year," he said.