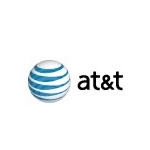 The hype about software defined networking (SDN) may have simmered down in recent months – but that doesn't mean service providers have lost interest, as an announcement from AT&T yesterday illustrates.
The company said its SDN-based Network on Demand offering is now available in six Texas and California cities.  Network on Demand is designed to enable businesses in "AT&T fiber-ready" buildings to use a self-service portal to increase or decrease the speed of their Ethernet service in "near real time" – a task that otherwise would take hours or days, according to the company. Businesses also gain "faster Ethernet installation, self-service management . . . and virtual connectivity between sites," AT&T said.
The launch is in keeping with plans for Network on Demand that AT&T announced back in September. Cities announced yesterday include Austin, Dallas, Houston, San Antonio, Los Angeles and San Francisco. AT&T said it would be adding more cities soon.
AT&T and SDN
AT&T has been one of the biggest champions of SDN, a new approach to networking that separates the control plane from the data plane, essentially providing a higher level of centralization to network control.
In December AT&T Senior Executive Vice President of Technology and Operations John Donovan touted the benefits of SDN, telling investors that the company was undergoing a "tremendous transformation from a hardware to a software company" with the goal of dramatically changing network economics.
Some other service providers – including TWTelecom –  already give customers the ability to increase bandwidth on demand but some of those offerings are not SDN-based.