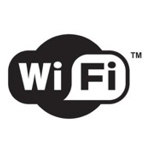 A Wi-Fi roaming agreement between AT&T and Boingo announced yesterday aims to provide a greater level of convenience for AT&T customers when they are traveling. The Boingo hotspots at major international airports will be available only to customers who subscribe to one of AT&T's Data Global Add-on packages.
But as yesterday's announcement reminded us, both AT&T and Boingo are Wireless Broadband Alliance members and both companies are participating in the WBA's Next-Generation Hotspot trials for seamless Wi-Fi roaming. And once carriers begin to support the Next-Generation Hotspot standard more broadly, Wi-Fi roaming could become more than just a customer convenience.
Increasingly carriers see Wi-Fi as a means of shifting traffic off of crowded cellular networks – and Next-Generation Hotspots should facilitate that by supporting automatic log-ins for authorized users and even traffic hand-offs from cellular networks.
In addition to giving qualified AT&T customers access to Boingo international airport hotspots, the agreement announced yesterday gives Boingo access to AT&T's Wi-Fi network. A Boingo spokeswoman confirmed that the company already has reciprocal agreements similar to the one with AT&T with several other partners, including Skype, Sprint, T-Mobile and Verizon.
Boingo has "hundreds of thousands of customers worldwide who connect to our managed and operated networks in airports, shopping malls, convention centers, stadiums and arenas and restaurants, as well as our partner and crowdsourced hotspots," the spokeswoman said.
Through Boingo's own infrastructure and through agreements with more than 140 partners worldwide, those customers have access to more than 600,000 hotspots around the globe, she said.
All Wi-Fi roaming agreements require back-end integration that allows both companies' authentication servers to talk to each other, the Boingo spokeswoman explained.
"That way AT&T can pass Boingo log-in requests on to Boingo for validation, and vice versa," she said. "It's not so much changes as it is configurations, so they know how to find each other in order to finalize the authentication."