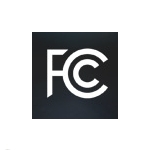 The FCC said yesterday that AT&T will not be allowed to eliminate long-term discounts on special access circuits for at least five months while the commission investigates the matter further.
"We find that there are substantial questions regarding the lawfulness of AT&T's tariff revisions that require further investigation," wrote the FCC in a five-page order.
Back in October AT&T notified customers that it would phase out long-term discounts on special access circuits. The carrier said it was making the move as part of a planned TDM-to-IP transition. But competitors who buy special access circuits from the carrier protested, arguing that elimination of the term discounts would constitute an unlawful price increase.
According to the FCC, AT&T competitors made several key arguments:
 In many instances AT&T has refused to interconnect with carriers via IP-based circuits and in many locations Ethernet services are not available
 The proposed tariff revisions constitute an unlawful exercise of market power
 AT&T failed to submit sufficient information about how new price cap indices would be calculated
 If the tariff revision were allowed to become effective competitors would have limited ability for remedies
The commission's summary of AT&T's arguments states that:
AT&T is not obligated to maintain any specific type of discount plan
The tariff proceeding is not a proper forum for competitors to challenge the reasonableness of special access rates
Eliminating term discounts is not the same as restructuring a service
Competitors misjudged the impact of the proposed changes
Yesterday's order notes that the FCC is already working on the TDM-to-IP transition and gathering information aimed at determining the extent of competition in the special access market.  The order also notes, however that "We cannot presume here the determination that will be made in either of these proceedings."
The commission said it must examine the lawfulness of the tariff filings based on tariff terms.
Yesterday's order does not provide specifics about the planned investigation. Those issues will be identified in an upcoming designation order, the FCC said.